Bangladesh: 30% of Biodiversity will be lost by 2050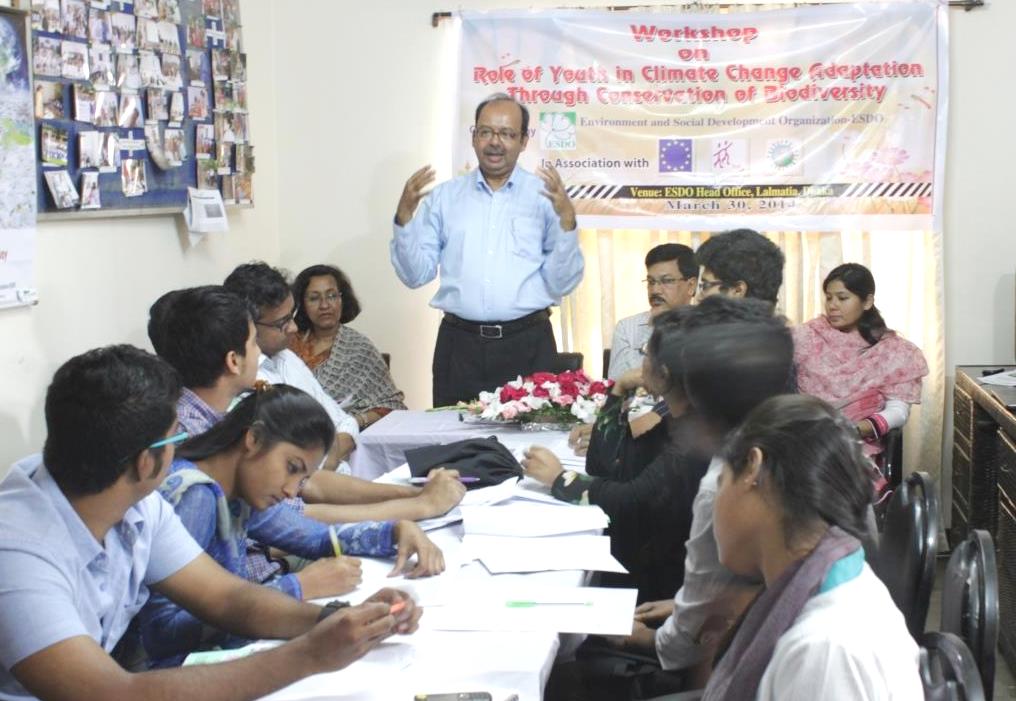 Within 2050 30% of biodiversity will be extinct. According to IUCN almost 10% of flora is already extinct form Bangladesh, some still remain in other part of the world but native species are wiped out. 17 species of vertebrates were lost and among mammals 799 species are extinct & 61 species were extinct in the wild. Almost 1.5% of total biodiversity is lost states 2002 statistics and more to follow. Due to extreme climatic events, fragmentation and loss of habitat, over exploitation of flora & fauna and pollution has threatened biodiversity of Bangladesh. However, these species are needed to maintain the ecological balance and better adapt to extreme climatic events. Experts and environmental professionals are expressing their concern in a workshop yesterday March 30, 2014. They stated the need of conservation of biodiversity and asked the young people to play vital role in creating a sustainable and eco-friendly Bangladesh. Experts say youth can be a collective force to meet the challenges of climate change adaptation; they can be a driving force behind the campaign to preserve our biodiversity.
Environment and Social Development Organization- ESDO organized the workshop "Role of Youth in Climate Change Adaptation through Conservation of Biodiversity" under Youth in Action: Green Youth Citizens project in association with European Commission (EC). The workshop was held at the Head Office of  ESDO, Dhaka. Twenty six students from University of Liberal Arts (ULAB), Jagannath University and Stamford University participated in the workshop and shared their ideas on youth leadership and opportunities for conserving biodiversity at the workshop.
Dr. Hamidul Huq, Founder and Chairman of Institute of Livelihood Studies, was present at the workshop as Special Guest. Dr. Huq appreciated the initiative of ESDO for organizing this event and expressed his concern about the loss of biodiversity in Bangladesh. He urged everyone to raise awareness about this issue and to redefine the structure of climate change adaptation. ESDO Secretary General and Vice-president of World Alliance for Mercury Free Dentistry Dr. Shahriar Hossain, Director of ESDO Shahnaz Monir and Associate Professor and Executive Director of ESDO Siddika Sulatana were also present in the workshop.
Posted by
admin
on Mar 31 2014. Filed under
Bangladesh Exclusive
,
News at Now
. You can follow any responses to this entry through the
RSS 2.0
. You can leave a response or trackback to this entry