Bangladesh: world leader in banning the plastic bag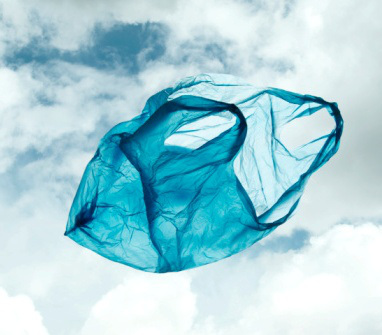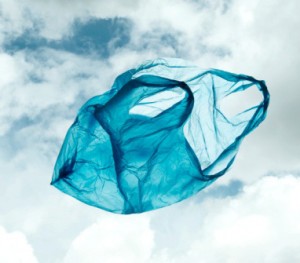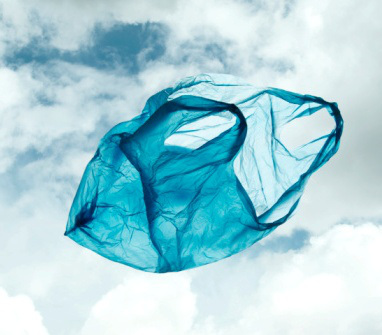 Bangladesh was the first country to ban plastic bags and over a decade later many developed countries are still struggling to emulate this success.  Although plastic bags make up only a small percentage of all litter, the impact of these bags is significant.
Plastic bags are particularly noticeable components of the litter stream due to their size and can take a long time to fully break down.
One of the major impacts of plastic bags in Bangladesh is their impact on the storm water drainage system.  Bangladesh has an annual rainfall of up to 5 meters and holds the world record for the highest rainfall in a single day [1].  Providing sufficient drainage infrastructure is a major challenge for the Government of Bangladesh and urban flooding is common.  Plastic bags clog drains and waterways, threatening urban environments and creating severe safety hazards[2]. Drainage systems blocked by plastic bags have been identified as a major cause of flooding in Bangladesh during monsoon season. Following the 1998 flood it was estimated that up to 80% of the city's waterlogging was caused by polyethylene blocking drains[3].
The improper disposal of plastic bags is a public health threat in Bangladesh as they increase the incidence of mosquito borne diseases such as dengue and malaria[5].  The blockage of drains by plastic waste increases the amount of standing water, which acts as a breeding ground for mosquitos.  Furthermore, when filled with rainwater, plastic bags become micro breeding grounds for mosquitoes.   Blockage of the sewage system by plastic bags also creates a public health threat in Bangladesh.  Improperly disposed of bags end up in the sewer creating blockages and water logging, the resultant ponds contain raw sewage and a variety of other materials disposed of via the sewer, sunlight and decomposition cause these ponds to emit toxic gases in an alarming rate[6].  Floods, exacerbated by plastic bags, destroy homes; derail trains; disrupt traffic and cause mudslides. In addition, plastics take many years (20 to 1000 years[4]) to degrade and hence pose a long-term challenge for managing drainage infrastructure in Bangladesh.
All these problems are exacerbated during flooding and water logging events, such in 1988 and 1998 in Bangladesh.  In the 1990's plastic bags of all sizes and colors spotted the city's landscape due to the problems of misuse and overuse and littering in Bangladesh.  In the year 1990, 9.3 million plastic bags were dumped in the city every day, with only 10-15% put in dustbins. The rest goes into drainage and sewage lines, causing blockages. In the floods of 1989 and 1998 this prevented drainage, prolonging the flooding. In 1998 two thirds of the country are, including a large part of the Dhaka City, was under knee deep water for nearly two months. Clogging of city drains by polyethylene bags was the reason for delaying process of recession of flood water of Dhaka City.
In 1990, Environment and Social Development Organization-ESDO began an initiative to draw public attention to the issue of plastic bags, through writing articles in the newspaper and conduct community awareness campaign. The campaign drew the attention of the press as well as of the Government. A number of non-governmental organizations an
In 1999, following the 1998 flood, the MOEF again started campaign against polyethylene through its Sustainable Environment Management Programme (SEMP) that led to the formation of a Task Force by the Government under the Ministry to work towards framing a Strategy for phasing out of polythene shopping bags. The Task Force recommended for undertaking a detailed study on the production, marketing and use of polythene shopping bags including on its socio-economic impacts before making the final decision. d public leaders came forward to support the campaign, with some organizations demanded banning of production and use of polythene shopping bags. Based on the popular demand, in 1993, Ministry of Environment and Forest (MOEF) took an initiative to ban the production and trade of polythene bags. However the legislation was not passed by the parliament and did not come into effect.
With overwhelming support from user to manufacturers and exporters, the MOEF placed a proposal before the Cabinet to ban the production and use of polyethylene shopping bags in Dhaka city from January 1, 2002. The Cabinet agreed with the MOEF proposal.
The Ministry then started a vigorous campaign from market to market for sensitization and motivation and announced that January 1, 2002 shall be the cutoff date for production and use of 20 micron thick polyethylene shopping bas in Bangladesh.
The Bangladesh Environment Conservation Act was formulated in 1995. The law of section 1 under this act was revised in 2002. According to Rule 6ka of Clause-5 under Section-9, restriction has been imposed in the production and uses of polythene shopping bag.  According to the rule, there is restriction on the production and sale of environmentally harmful products. If it is proven that any kind of plastic bags or products made of polyethylene or poly-propylene is detrimental for environment then government could control/ ban the use of these products to any selected area or all over the country.
According to rule 6ka, the penalty and punishment will be
for production, import and marketing – 10 years sentence of vigorous prison, or 1 million taka fine, or both punishment together.
for sale, exhibition for sale, store, distribution, transportation or use for commercial purpose – 6 months sentence of vigorous prison or 10 thousand taka fine, or both punishments together. [7]
However Bangladesh is still struggling with the issue of plastic bags and enforcing the ban.  The Bangladesh government runs a number of mobile courts, which a few times per year set up at markets to target those breaking the ban by using plastic shopping bags[8]. However enforcement has been lacking and only a small number of fines have been enforced since 2006[9].
---
Posted by
admin
on Jun 2 2013. Filed under
No Plastic
,
Slider
. You can follow any responses to this entry through the
RSS 2.0
. You can leave a response or trackback to this entry