Biological control to kill carp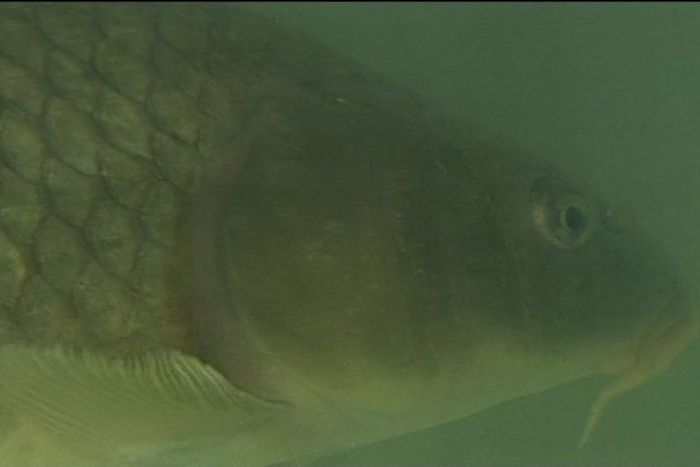 Carp's destructive feeding habits, which stir up sediment, muddy the water and make it difficult for other fish and birds to feed, as well as the way they rip up water plants, are the main reasons why the fish are a problem in Australia.
The program leader for the freshwater pests research program, Dr Dean Gilligan, explains how the biological control could rid inland waterways of this problem.
"It effects there gills. It takes about six days to incubate in the body and within 24 hours of showing symptoms they will die.
"There have been no instances of it affecting any other species other than carp, so it's entirely species-specific to carp.
"It won't eradicate carp. There will always be some that are immune, but up to 80 per cent can die in the initial knockdown, then there will be ongoing mortalities."
In Southern Queensland, the popular Carp Buster competition has been going since 2007, where people have deliberately sought to fish the most carp they can.
Vegetation and biodiversity technical officer with Queensland Murray Darling Committee Rebecca Barnard says far from ruin their competition, a new carp control would give people a sense of accomplishment.
"One of the things the participants have in common is a general loathing of the species and a love of the sport.
"So if they all disappear it will be a sense of accomplishment and relief – and it would also leave room for the native fish to come back," she said.
Collected:
http://www.abc.net.au/
Cassandra Hough and Lydia Burton
Posted by
admin
on Feb 27 2014. Filed under
Biodiversity
. You can follow any responses to this entry through the
RSS 2.0
. You can leave a response or trackback to this entry