Current climate models underestimate warming by black carbon aerosol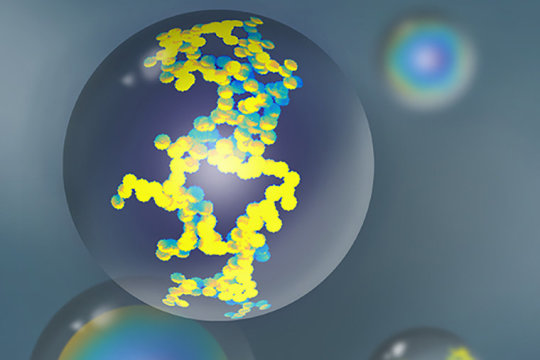 Soot belches out of diesel engines, rises from wood- and dung-burning cookstoves and shoots out of oil refinery stacks. According to recent research, air pollution, including soot, is linked to heart disease, some cancers and, in the United States, as many as 150,000 cases of diabetes every year.Beyond its impact on health, soot, known as black carbon by atmospheric scientists, is a powerful global warming agent. It absorbs sunlight and traps heat in the atmosphere in magnitude second only to the notorious carbon dioxide. Recent commentaries in the journal Proceedings of the National Academy of Sciences called the absence of consensus on soot's light absorption magnitude "one of the grand challenges in atmospheric climate science."
Rajan Chakrabarty, assistant professor in the School of Engineering & Applied Science at Washington University in St. Louis, and William R. Heinson, a National Science Foundation postdoctoral fellow in Chakrabarty's lab, took on that challenge and discovered something new about soot, or rather, a new law that describes its ability to absorb light: the law of light absorption. With it, scientists will be able to better understand soot's role in climate change.
For More: https://www.sciencedaily.com/releases/2018/11/181119155950.htm
Posted by
admin
on Nov 21 2018. Filed under
Climate change
. You can follow any responses to this entry through the
RSS 2.0
. You can leave a response or trackback to this entry