Dr Momen: Climate change adaptation unworkable without mitigation efforts of polluting nations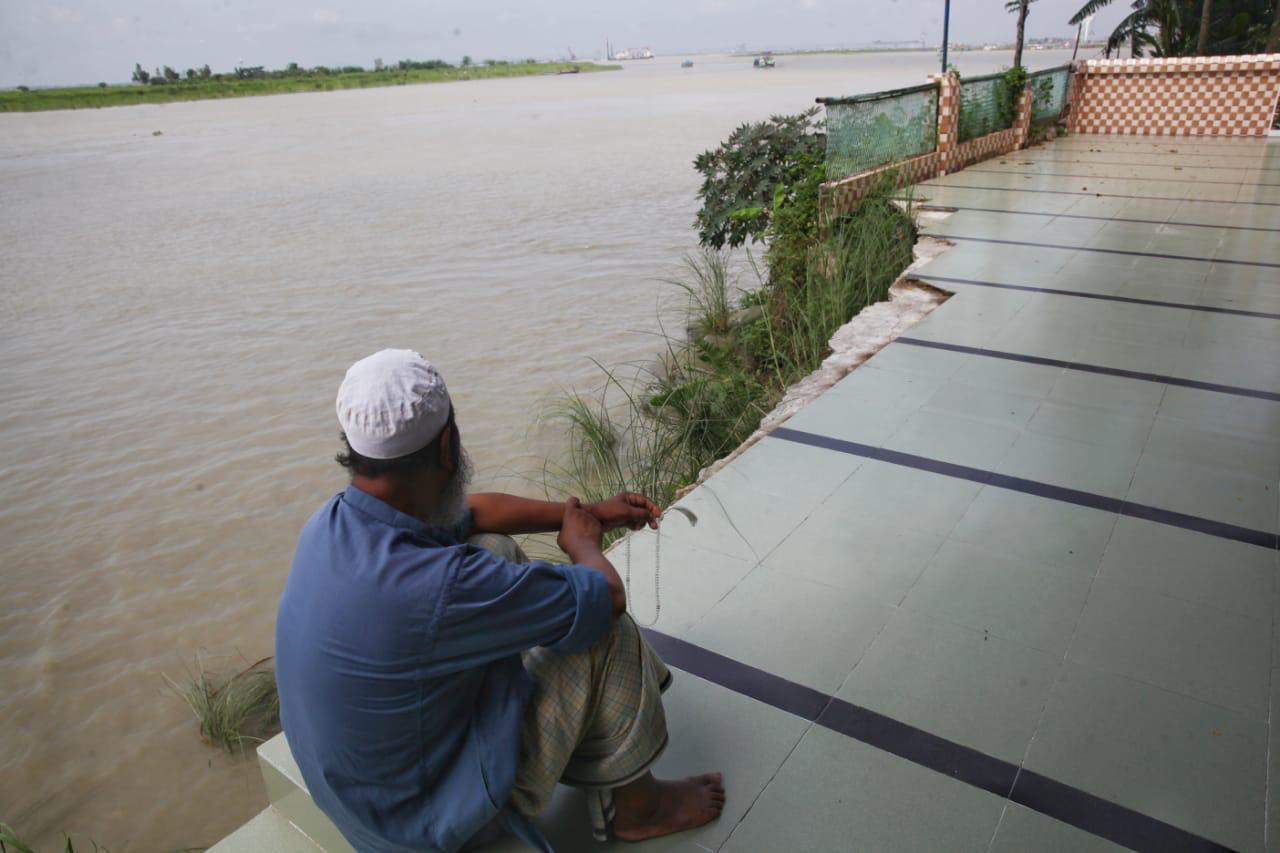 Dhaka, 28 August, 2020: One in seven people in Bangladesh to be displaced by climate change in next 30 years and it is irreversible, said the foreign minister
The adaptation measures undertaken by Bangladesh to reduce the adverse effects of climate change will not work until the polluting nations take adequate mitigation efforts, Foreign Minister Dr AK Abdul Momen said.
One in seven people in Bangladesh will be displaced by climate change in the next 30 years and it is irreversible, he said.
The foreign minister was speaking as chief guest at a virtual event titled 'Climate Dialogue on Young People Leading Coastal Resilience to climate change and Launching Ceremony of Coastal Youth Action Hub', organised by YouthNet for Climate Justice on Wednesday evening.
"We are talking about adaptation measures and Bangladesh has emerged as a global leader for adaptation. But, we must remember that there is a limit to adaptation and we cannot just increase our adaptation while polluting countries do not adopt the necessary mitigation efforts" he said.
"By 2050, one in every 45 people in the world and one in every seven people in Bangladesh will become displaced by climate change. I am afraid these developments are irreversible", he added.
"So, climate change is real and happening. The solutions won't come only from conference rooms and official platforms of the government officials, scientists, big corporations and politicians", said Dr Momen.
Instead of being the part of the solution, many of them are actually the part of the problem, he said.
"We all hear that the youths are our future. Actually, they are also our present. History has proved that it is not possible to overcome global challenges and to open new horizons of opportunities without the involvements of the youth," Dr Momen said.
"Climate change is the most critical global challenge of our times. We are experiencing an increasing vulnerability to climate change which is affecting agriculture, endangering food security, causing sea-level rise and the accelerated erosion of coastal zones and river erosion, thus increasing the intensity of natural disasters and triggering extinction of the species, uprooting our people from their homes and dwellings," he added.
Following the trend of the last three decades, Bangladesh will witness an average temperature increase of 1.0 Celsius by 2030 and 1.4 Celsius by 2050 considering 1990 as the base year, said the minister.
This is translating to many challenges, including frequent natural disasters, degradation of forest areas, wetlands, and agricultural land leading to a plurality of socio-economic issues, he said.
Since the future belongs to the youth, they have to fight and claim for their future, observed Dr Momen.
"Today, in the context of the phenomenal global challenges such as the Covid-19 pandemic and menace of climate change, the engagement of young people at the local, national and global levels is more important than ever," he said.
Urging the youth to spread the information on climate change and science behind it, the foreign minister said "Bring those topics to your conversations with friends, family, co-workers, partners, and above all to the media, whenever possible and also try to save planet earth."
"Climate change is affecting us all, so we all have to change our mindset, and more than that, our way of living. We produce too much and we also consume too much. Actually we are overspending from our future generations' account," he said.
.
Posted by
admin
on Aug 28 2020. Filed under
Climate change
,
News at Now
,
Water & Wetland
. You can follow any responses to this entry through the
RSS 2.0
. You can leave a response or trackback to this entry