Earth Day 2020: Reduce your environmental impact by switching accounts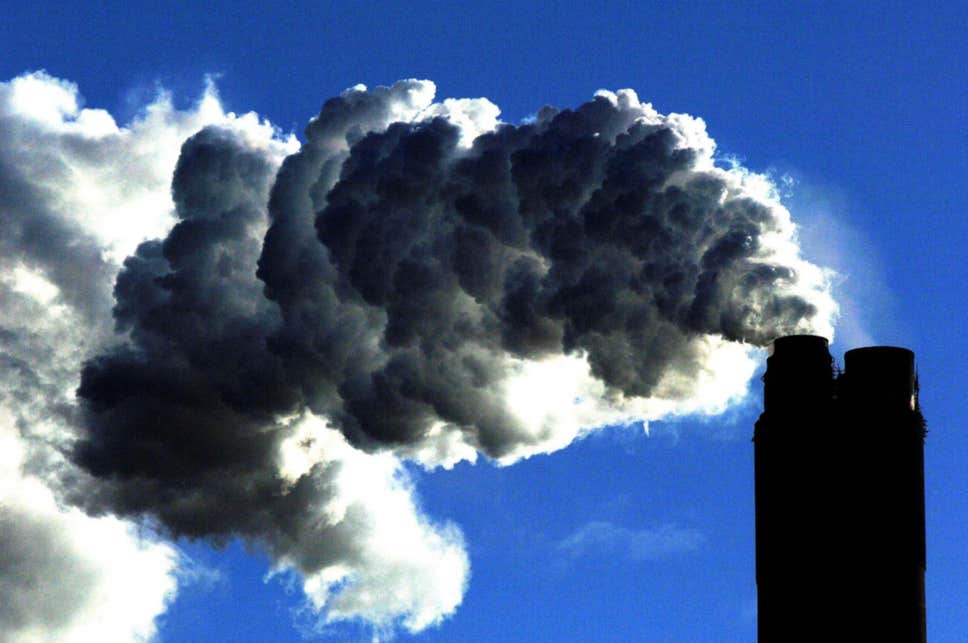 Dhaka, April 22, 2020: In most years Earth Day is a coming-together of people in a bid to alter the course of climate change.
The world's largest environmental movement conjures images of mass rallies, of pictures snapped in stunning exotic landscapes.
Last year, as if foretelling the chaos that the wet market trafficking of a critically endangered animal would unleash upon the world, the globally coordinated theme was even "protecting our species".
Wednesday marks the 2020 event, but life has changed and this year will need to be an altogether more domestic matter.
Despite, or perhaps because of that, there are signs that the appetite for action is growing, especially when it comes to greening our financial affairs.
More than 80 per cent of Brits are using the current lockdown to tackle those long overdue life admin tasks and a third of us are focusing on making green lifestyle changes to be more sustainable, according to research by Triodos Bank.
Most are prioritising food-waste reduction, eliminating single-use plastics and turning away from fast fashion.
But the simple lifestyle changes with the biggest positive impact languished at the bottom of people's lockdown lists – such as changing to a 100 per cent renewable energy provider or switching to an ethical financial provider.
"By moving your money and investments you really can make a difference in the world. Switching banks is one of the most powerful environmental changes you can make as an individual," says Triodos Bank UK CEO Bevis Watts. "You can have impact by aligning your money with your values and can choose to prevent your money from financing arms, pesticides, plastic packaging or fossil fuels.
"While many of us are currently at home, now might be the time that we tackle those admin tasks such as switching bank or changing energy provider. We have a unique opportunity to build a more sustainable society in the wake of this pandemic – one that puts people and planet first."
One NGO that tracks the involvement of banks in financing business activities with a negative impact on people and planet, BankTrack, has calculated that the top five UK banks have poured approximately £150bn into financing fossil fuels since the Paris Climate Agreement was adopted in 2016.
It's Banking on Climate Change report, released last month, suggested that included £45bn for the expansion of fossil fuels, including £13bn invested in fracking.
Barclays is the largest fossil-fuel supporter, investing more than £98bn since 2016, and outpacing other European banks' by a 36 per cent margin.
Following large-scale campaigns by shareholders and activists, and pressure from high-profile investors including the UK's largest pension fund, the bank has since announced plans to target net-zero carbon emissions by 2050 and align all of its financing activities with the Paris accord.
Though the net-zero target is already enshrined in UK law, Barclays' "ambition" will be put to a vote at the bank's upcoming AGM. Concerns remain over the details of the bank's plans and campaigners are now calling for this, and a more robust and detailed resolution presented by shareholders, to both be voted in.
But Barclays is certainly not the only UK household name with an extensive record of large-scale fossil-fuel investment.
The BankTrack report found HSBC has invested £72bn, Santander £21.4bn and RBS £10.1bn into the fossil-fuels industry since 2016.
HSBC says it "recognises the role of the financial sector to address climate change", stating it has tightened its policies governing agricultural commodities, forestry, energy and mining. The bank stresses that it has no project finance for new coal fired power plants or mining."
Santander also claims to "recognise the impact that fossil-fuel investment has on climate change, and we are firmly committed to supporting a transition to a low carbon economy".
"We believe that all banks – including Santander – have a role to play in helping to tackle climate change," a spokesperson said. "As such, we do not provide financial products and/or services to new coal-fired power plants worldwide or new clients with coal-fired power plants worldwide among other commitments in our global financing policies."
RBS recently announced it would at least halve the climate impact of its financial activity by 2030.
"This means we will stop lending and underwriting to companies with more than 15 per cent of activities related to coal, unless they have credible transition plan in line with Paris Agreement by 2020 with a full phase-out from coal by 2030," a spokesperson said.
"We have also committed to stop lending and underwriting to major oil and gas producers without credible transition plan in line with Paris Agreement by 2021. We are also one of the leading lenders to the renewable energy sector in the UK."
Some of the UK's banks are making significant changes, others are clearly greenwashing. But several others have either already achieved better eco and ethical credentials or have always had them.
The Good Shopping Guide ranks Charity Bank, Ecology Building Society and Triodos Bank as the most ethical in the UK, followed by Leeds Building Society, Nationwide, Skipton Building Society, The Co-operative Bank and Yorkshire Building Society.
"The fossil-fuels industry is by far the most damaging to our global climate," warns the public and environmental health scientist Dr Alexandra Jellicoe.
"Reducing our dependence on these polluting fuels is arguably the single most urgent challenge we face if we are to avoid a really unmanageable climate crisis in the next few decades. We all need to make sure our money isn't supporting an industry that is harming our planet.
"Switching your bank or savings provider is an effective way to make a difference and reduce the flow of money towards oil, gas and coal projects."
.
Posted by
admin
on Apr 22 2020. Filed under
Forest & Land
,
News at Now
,
News Worldwide
. You can follow any responses to this entry through the
RSS 2.0
. You can leave a response or trackback to this entry