EPA fines DuPont $1.8 million for harmful pesticide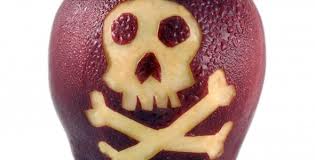 EPA announced that it will fine DuPont $1.8 million for its failure to report on the adverse effects of its pesticide product called Imprelis (Sept 15, 2014).
According to EPA's news release, "EPA's ability to protect the public from dangerous pesticides depends on companies complying with the legal obligation to disclose information on the harmful effects of chemicals," said Cynthia Giles, EPA Assistant Administrator for Enforcement and Compliance Assurance. "This case sends the message that illegally withholding required information will be treated as a very serious violation." (see EPA news release)
Pesticide law requires that companies (called registrants) report to EPA on any potential adverse effects of its products on unintended targets, including plants or animals. Imprelis was intended to kill weeds (including clover and other ground cover that provides food for bees) but DuPont failed to disclose eighteen reports of Imprelis killing certain valuable landscape trees. (The active ingredient in Imprelis is aminocyclopyrachlor)
Imprelis was conditionally registered, meaning that EPA gave it a fast-track approval process. The conditional registration process is a disaster, according to NRDC documentation and a report by the Government Accountability Office, an investigative arm of Congress. The Imprelis debacle is an example of the too-fast approvals with too little protection for the environment, and more examples are documented by NRDC andGAO.
Imprelis was conditionally approved by EPA in 2010, and pulled from the market when EPA issued a stop sale order a year later, in the summer of 2011.
Although we are pleased that EPA fined DuPont for its failure to follow the law, we'd like to see EPA close the loopholes, and use its authority to regulate toxic agrichemicals so as to protect human health and the environment.
Collected: http://switchboard.nrdc.org/