Govt plans to designate Ratargul, Jaflong, St Martin and Cox's Bazar as restricted tourist spots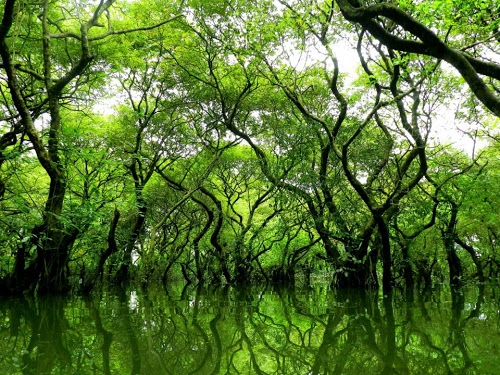 The government is contemplating to designate several major tourist spots of Bangladesh as "restricted" in order to protect them from environmental degradation, says the civil aviation and tourism minister.
These spots include Sylhet's Ratarhgul swamp forest and Jaflong, and Cox's Bazar sea beach and Saint Martin's Island in Chittagong.  "We need to introduce restricted tourism at some tourist spots. Otherwise their eco-system will be affected and we'll lose these spots," Rashed Khan Menon said on Saturday. He was speaking at a workshop for journalists organised at the CIRDAP auditorium in Dhaka. The workshop was a part of the government's 'Visit Bangladesh-2016' campaign.
Many countries around the world has imposed 'restricted tourism' at their key tourist spots to protect the biodiversity of the areas from environmental degradation caused by the immense number of local and foreign tourists. To avoid any damage, the system allows tourists to follow only a fixed route to visit the spots rather than wandering randomly. It also limits gatherings and vehicular movement in or around the tourist spot. Government officials recently said that they were working on a plan to draw more tourists to Ratargul while keeping its forest and biodiversity intact.
Source
http://bdnews24.com/business/2015/10/25/govt-plans-to-designate-ratargul-jaflong-st-martin-and-coxs-bazar-as-restricted-tourist-spots
Posted by
admin
on Oct 25 2015. Filed under
Bangladesh Exclusive
. You can follow any responses to this entry through the
RSS 2.0
. You can leave a response or trackback to this entry