Happy eco-campers: protecting wildlife in Cambodia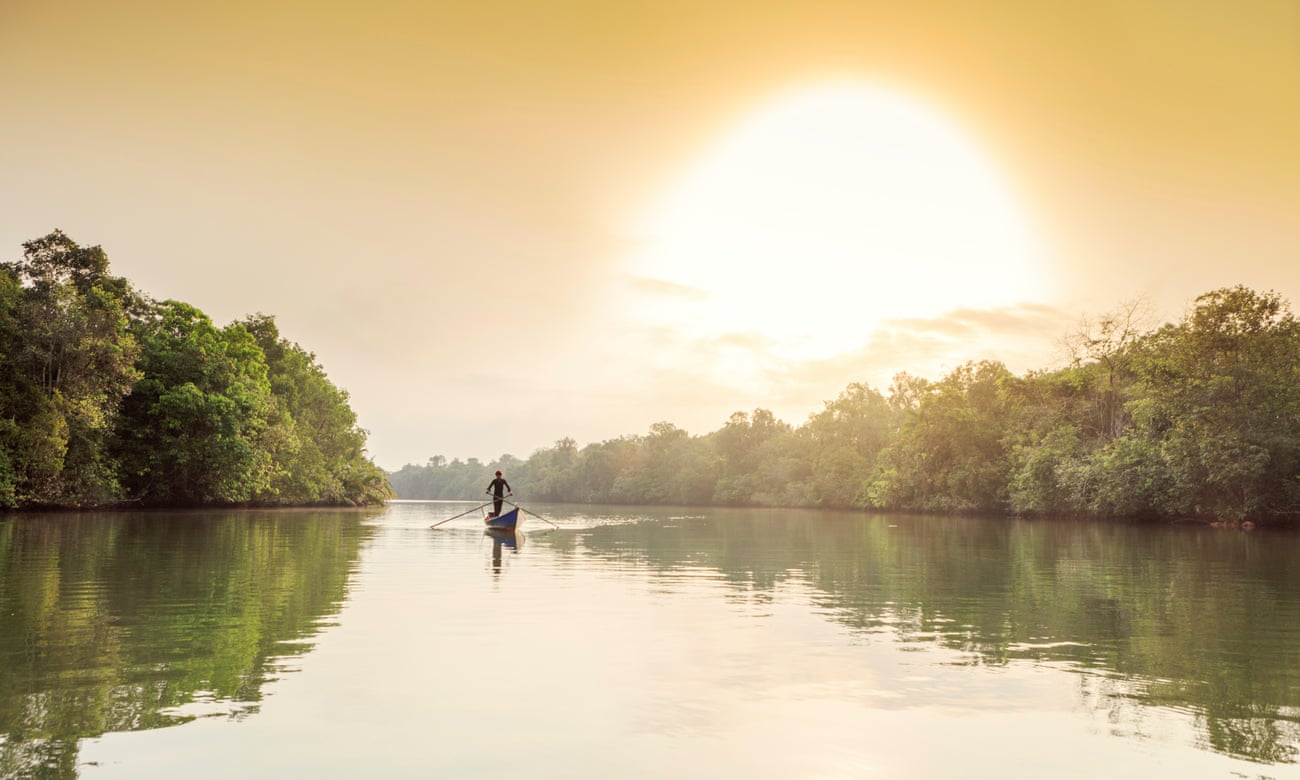 The path to Preak Tachan ranger station, in Botum Sakor national park, Cambodia, snakes through dense, silent forest. It crosses bubbling rivers and clearings where luminous butterflies flit around gargantuan hanging vines and tall wild grasses. It's The Lost World, Indochina-style. I half expect a dinosaur to come crashing through the foliage.
The 1,712 sq km park – in the Cardamom mountains in the south-west of the country – is home to rare wildlife such as the pileated gibbon, Asian elephant, clouded leopard and Bengal slow loris. But with the triple challenges of poaching, logging and sand mining, these critically endangered species, and the jungle they live in, are under threat.
I'm staying at Cardamom Tented Camp, a new eco-tourism concession in the park that is on a mission to help preserve this wilderness by providing visitors with a great holiday while funding conservation efforts. A partnership between two NGOs – Wildlife Alliance and the Golden Triangle Asian Elephant Foundation – and responsible travel company Yaana Ventures, it helps pay for 12 rangers plus camera traps and tracking devices – all vital in the battle to preserve ecosystems and communities. The camp has been nominated for a Tourism for Tomorrow award (winners announced in April).
From Thailand's Trat airport it's a three-hour journey across the border to the camp by jeep and boat. Around 10km from the nearest village on a savannah-like patch of grassland on a bend in the Preach Tachan River, Cardamom Camp feels enticingly remote – but it's not a place that scrimps on creature comforts.
For More: https://www.theguardian.com/travel/2019/jan/27/cambodia-cardamon-mountains-eco-tourism-camp-protect-wildlife