Helping Parents Get Kids Outside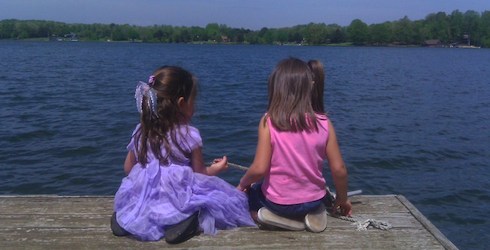 We all have those memories from childhood: jumping into a cool lake on a hot summer day, intently watching ants on the march or spending hours just laying back and looking at clouds. And whether we realized it or not, those moments in the outdoors helped shaped our views on the world around us. But those kinds of memories are fading fast for many young people today. The statistics are alarming: in a typical week, only 6 percent of children ages 9-13 play outside on their own (1) and kids 8 to 18 spend an overwhelming 53 hours a week using entertainment media (2).
Getting kids back outside is more important than ever — for the sake of the kids and the future of our planet. Spending time outdoors at a young age is critical to fostering a healthy conservation ethic. That's why the Conservancy is working all around the world to help create the next generation of conservationists.
Read inspiring stories of kids and young adults experiencing the magic of nature and find activities to get the kids in your life back outside!
Citations:
1: Children and Nature Network, 2008
2. Kaiser Family Foundation.