Maldives: Eco-friendly product export destination for Bangladesh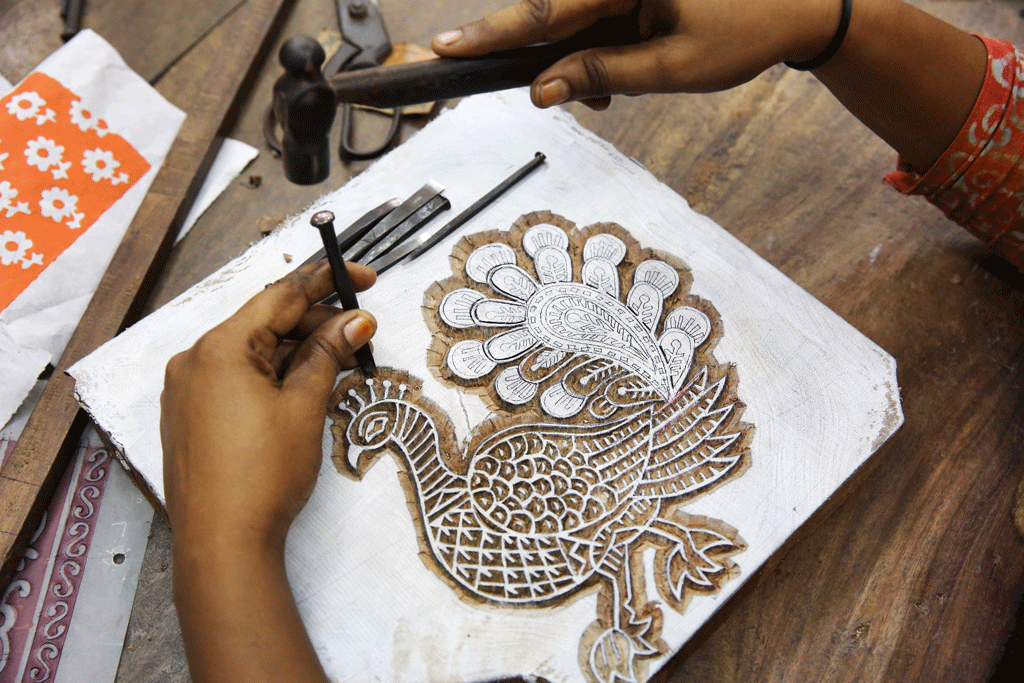 Dhaka, 14 November, 2021: Bangladesh could export different environment-friendly products, made of cane, bamboo and jute, to the Maldives, says Maldivian envoy
Bangladesh can explore markets related to handicrafts, jute and jute goods to the Maldives that will have a high demand in the coming days, as the South Asian country will impose high tax on plastic products, according to Maldives High Commissioner to Bangladesh Shiruzimath Sameer.
She made the comments when a delegation led by former director of the Dhaka Chamber of Commerce and Industry and incumbent President of the Bangladesh Bamboo, Cane and Mat Crafts Foundation (BBCMF) SM Zillur Rahman called on her at the latter's office in the city recently.
"As awareness increases about the environment and eco-tourism, Bangladesh can explore the market of environment-friendly products in the Maldives, a high-end tourist-destination in South Asia," said Shiruzimath Sameer.
Sameer said that Bangladesh could export different environment-friendly products, made of cane, bamboo and jute, to the Maldives as Bangladesh has plenty of natural raw materials.
"In wake of growing concern over the degrading environment among global citizens, Bangladesh handicraft products are gaining popularity as these are comparatively less costly, handmade and environment-friendly," the Maldives diplomat said.
More than 100 global leaders, after holding meetings in Glasgow, pledged to halt and reverse deforestation and land degradation by the end of the decade, underpinned by $19 billion in public and private funds to invest in protecting and restoring forests.
With South and Southeast Asian countries opening their borders, the Maldives is expecting over 1 million tourists in 2022, said Maldives High Commissioner Shiruzimath Sameer
The Maldives welcomed over 1.67 million tourists in 2019, as the South Asian country surpassed its target of attracting 1.5 million visitors, said the Maldivian envoy.
"Bangladesh's exports earning from the handicraft goods rose sharply by 65 per cent to $34 million, defying the ongoing pandemic situation, according to the Export Promotion Bureau's estimate of the fiscal year 2020-21," SM Zillur Rahman said.
It bagged $20.52 million in FY 2019-20 against the target of $21.32 million.
"Apart from increased global demand for environmentally-friendly aesthetic craft items, relocation of sourcing from pandemic-hit China was a blessing for the Bangladeshi handicraft industry to grab more shares of the worldwide market," SM Zillur Rahman said.
Bangladesh is currently exporting jute products, hogla products, bamboo products, cane products, water hyacinth products, rugs, seagrass baskets, Thypha, Kaisa, pottery, weaving, muslin and jamdani in the global market.
Some special products, including baskets made of hogla leaves, cane and jute, terracotta and Shatranji, contributed a lot to increasing handicrafts' export earnings and cottage industries during the pandemic.
Over 70 Bangladeshi companies are now exporting their handmade products to about 60 countries, including the US, Canada, England, Russia, Germany, Italy, France, Spain, Finland, Turkey, Japan, Denmark, South Africa and Greece.
Among others, Karupannya Rangpur Ltd, Classical Handmade Products BD, BD Creation, San Trade, Dhaka Handicrafts Ltd and Taurus Limited are the major exporters of handicrafts made in Bangladesh.
The sector, employing nearly 5 million people, has an annual turnover of Tk15,000-16,000 crore, according to Banglacraft.
SM Zillur Rahman also said both Bangladesh and the Maldives can work together in promoting tourism in both the South Asian countries.
With steady economic growth, a new upper and middle class have emerged in Bangladesh in the last 10 years who are visiting the Southeast Asian and South Asian countries, added Zillur Rahman.
Zillur Rahman said the direct flight between Dhaka and Male can help get a good number of tourists from Male who can come to Bangladesh after visiting the Maldives.
Posted by
admin
on Nov 14 2021. Filed under
Eco-tourism
,
News at Now
,
Uncategorized
. You can follow any responses to this entry through the
RSS 2.0
. You can leave a response or trackback to this entry