Non-toxic blue-green algae lingers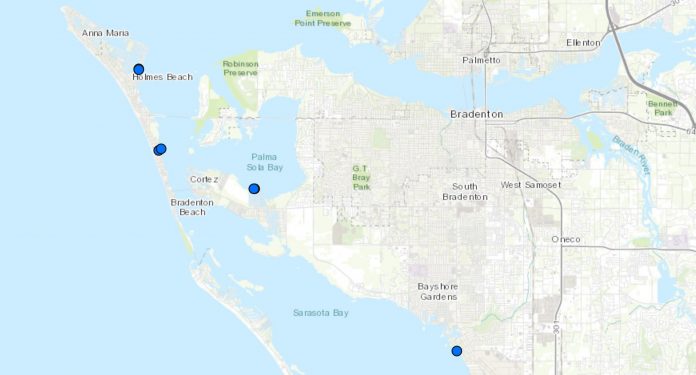 ANNA MARIA ISLAND – Blue-green algae lingers in local waters, but is non-toxic, unlike some places in Florida, according to a Friday, May 24 report from the Florida Department of Environmental Protection (DEP).
The report shows that blue-green algae was found in Holmes Beach waters on Monday, May 20 in Anna Maria Sound at Key Royale and in the Intracoastal Waterway south of Grassy Point. The same type of algae, filamentous cyanobacteria (Lyngbya-like), also remained in Palma Sola Bay near San Remo Shores. A different type of blue-green algae, Lyngbya majuscule, persists in Sarasota Bay near Whitfield Avenue.
The algae are less prevalent than in the previous May 9 report, according to DEP, which indicated that no toxins have been detected in any of the blue-green algae samples collected in Manatee County through May 20.