Pando, the Most Massive Organism on Earth, Is Shrinking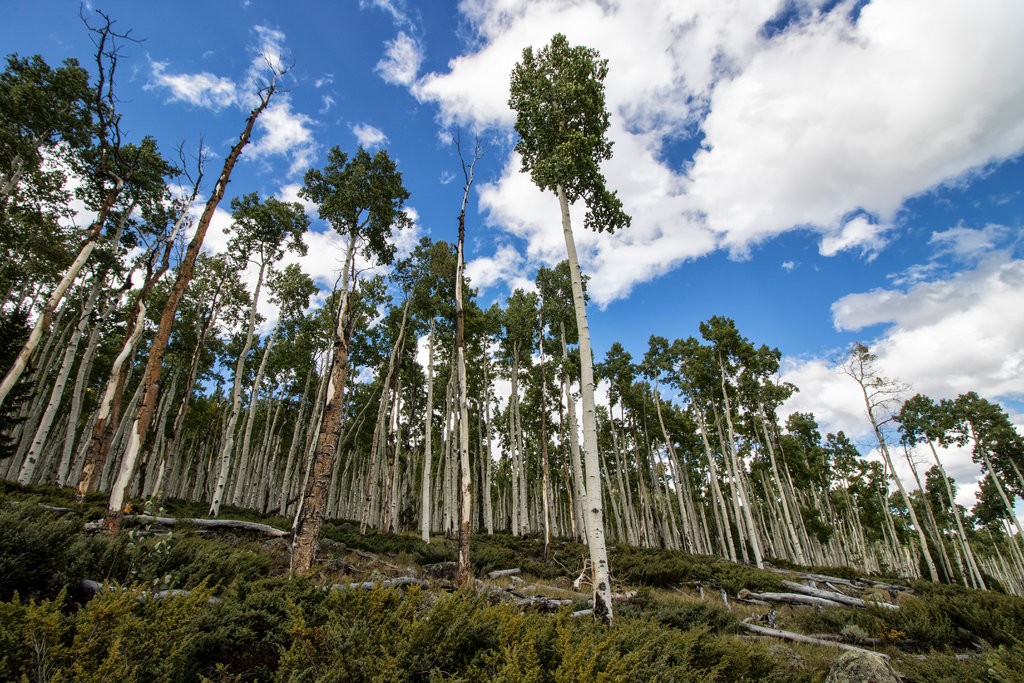 On 106 acres in Fishlake National Forest in Richfield, Utah, a 13-million-pound giant has been looming for thousands of years. But few people have ever heard of him.
This is "the Trembling Giant," or Pando, from the Latin word for "I spread." A single clone, and genetically male, he is the most massive organism on Earth. He is a forest of one: a grove of some 47,000 quivering aspen trees — Populus tremuloides — connected by a single root system, and all with the same DNA.
But this majestic behemoth may be more of a Goliath, suggests a study published Wednesday in PLOS ONE. Threatened by herds of hungry animals and human encroachment, Pando is fighting a losing battle.
read more:https://www.nytimes.com/2018/10/17/science/pando-aspens-utah.html?rref=collection%2Ftimestopic%2FForests%20and%20Forestry&action=click&contentCollection=science&region=stream&module=stream_unit&version=latest&contentPlacement=1&pgtype=collection
Posted by
admin
on Oct 29 2018. Filed under
News at Now
,
News From Roots
,
Water & Wetland
. You can follow any responses to this entry through the
RSS 2.0
. You can leave a response or trackback to this entry