Plastic pollution: Nigeria's untapped 'waste wealth' fuels environmental disaster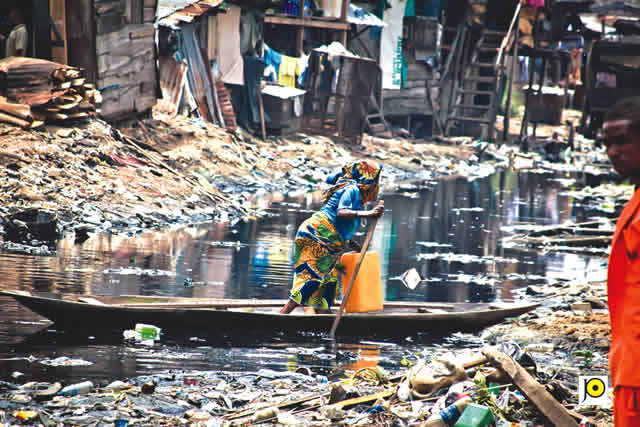 In the dead of the night, on July 15, 2018, the cloud that was pregnant with rain the previous evening when residents of the Jibiya Local Government Area of Katsina State went to bed, burst. It rained cat and dog amid breeze that caressed the dwellers to a deep, soothing sleep. But minutes into the downpour, what started as a blessing plunged the neighbourhood into doom and before dawn, flooding had sent 44 – including kids and couples – to their untimely graveyards. Livestock as well as properties estimated at millions of naira were also destroyed with scores of survivors displaced.
"The cries of neighbours woke my wife and me up, only for us to find out that our house was already flooded. All my livestock were carried away by water. As my wife and I tried to run to safety, there was this sudden rush of water which snatched away our four-month-old baby from her hand. At that point, I can't explain how we went our separate ways. I can't explain how I made it. In the morning, we were surrounded and consoled by neighbours over the loss of our only child," a survivor, 34-year-old Attahiru Abubakar, had recalled tearfully during an encounter with Saturday PUNCH at Muhammadu Rabiu Model Primary School Complex, Jibiya, where those displaced by the flood were camped.
read more: https://punchng.com/plastic-pollution-nigerias-untapped-waste-wealth-fuels-environmental-disaster/
Posted by
admin
on Aug 12 2018. Filed under
No Plastic
. You can follow any responses to this entry through the
RSS 2.0
. You can leave a response or trackback to this entry