Plastic pollution: One town smothered by 17,000 tonnes of rubbish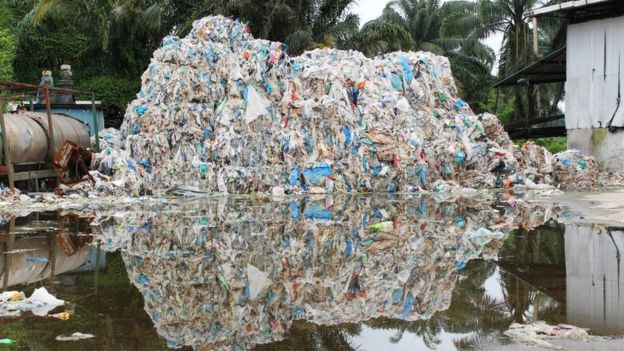 Malaysia has become one of the world's biggest plastic importers, taking in rubbish the rest of the world doesn't want. But one small town is paying the price for this – and it is now smothered in 17,000 tonnes of waste. It began last summer. Every night, after the clock struck midnight, Daniel Tay knew exactly what was coming.
He would shut his doors, seal his windows and wait for the inevitable. Soon his room would be filled with an acrid smell, like rubber being burned. Coughing, his lungs would tighten. Over the next few months, the strange smell would return every night, like clockwork. It was only later that he found the source of the smell – illegal recycling factories that were secretly burning plastic.
At that point he had no idea that in 2017 China had decided to ban the import of foreign plastic waste. In that year alone it had taken in seven million tonnes of plastic scrap and many environmental campaigners considered it a victory when China clamped down.
Read More:https://www.bbc.com/news/world-asia-46518747
Posted by
admin
on Feb 17 2019. Filed under
No Plastic
. You can follow any responses to this entry through the
RSS 2.0
. You can leave a response or trackback to this entry