Playing for keeps in Bangladesh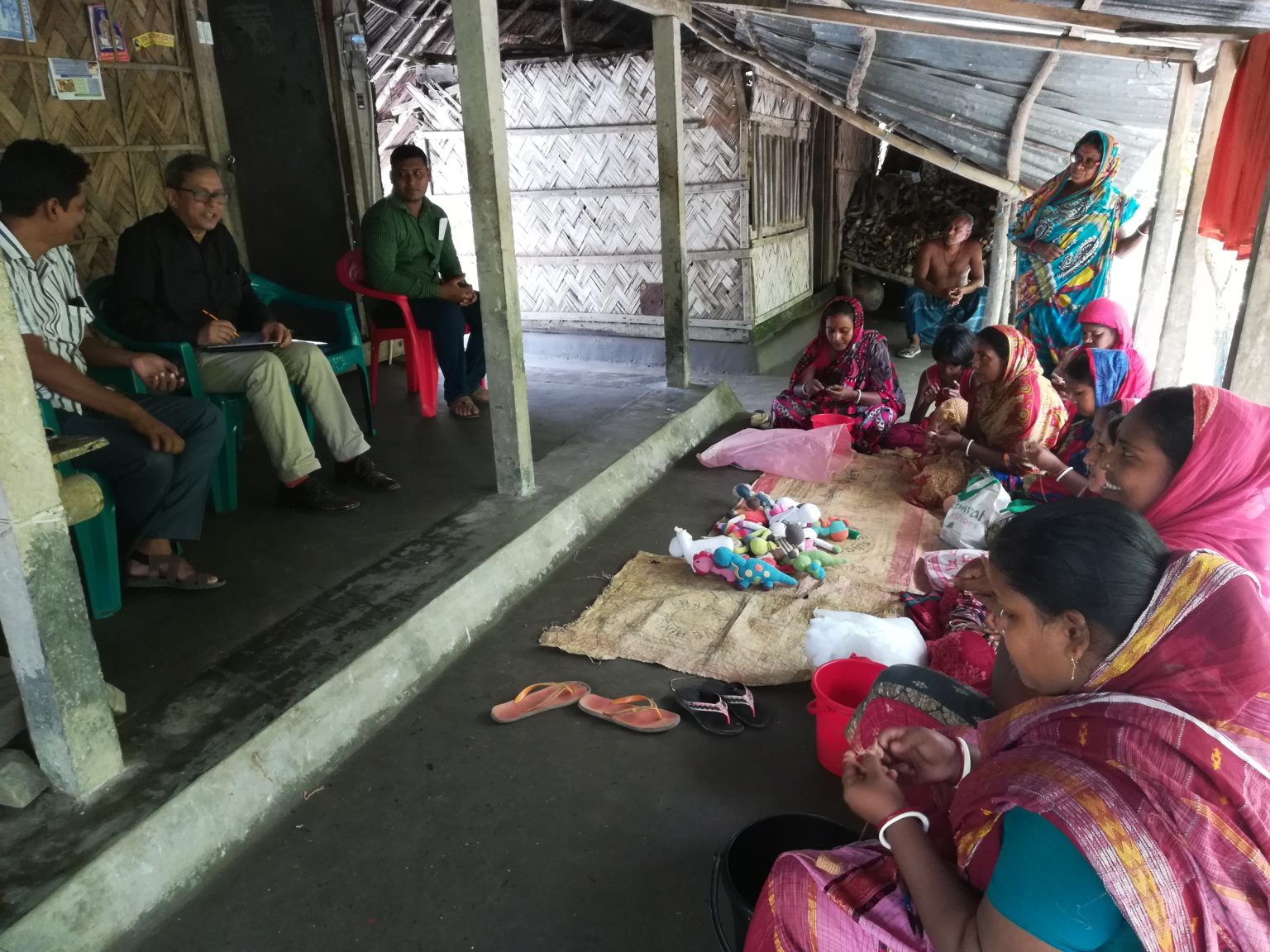 Dhaka, 17 November, 2020: Before they made toys, the women of South Chila, Mongla, Bagerhat in Bangladesh made their living from the forest and wetlands. They collected wood and caught fish. This put pressure on the environment, and it wasn't easy on the women, who faced muggings, prosecutions for illegally fishing and collecting timber — even tiger attacks, because their community borders the Sunderbans, the largest mangrove forest in the world and a refuge for the endangered Bengal tiger. But with few employment opportunities available, the women had no other way to make a life for themselves and their families.
Then the USAID-funded Climate Resilient Ecosystems and Livelihood Project (CREL, 2012-2018) introduced the women to the Hathay Bunano Proshikhon Society (HBPS), which produces high-quality soft toys under the Pebble Child brand. These crocheted rattles and toys retail for $8-$30 in the United States and are exported to more than 37 countries around the world. A total of 3,900 women received training — and were given the yarn, designs and instructions to make toys on demand for the international market.
This out-sourcing provided the women with a new income-generating activity that they could do from home on a regular basis. Over the life of the project, women who received training earned more than BDT 13.02 million (USD $152,656). In addition, HBPS and their network of donors and buyers have leveraged more than BDT 1,258,000 (USD $15,727) to finance the renovation of a community-owned nature interpretation center, a documentary called "Knitting the Future" and preschools in five communities, providing more than 100 children with basic education. Meanwhile, the toys they made sold in exclusive boutiques and shops around the world.
Pebble Child gave women a source of income that wasn't dependent on taking resources from forests or wetlands. It also gave them a voice. Their husbands began to listen to them and their income earned them newfound respect in the village.
The CREL project ended in 2018 but the women are still making the toys. They're training other women, too. "I've been involved with this activity for about two years," says Pronoti Mistry, a group leader. "I make toys, and I train other women in my area to help. I provide basic knowledge in a week, and support them from time to time when they need it. … This activity will be our livelihood option now instead of depending on the forest."
Livelihood training such as this not only provides women with a crucial source of income, but it also protects resources and biodiversity. As another member of the group, Minoti Mondol, says, "Pebble toy making is very helpful to stop us from going to the forest. Increasing our income from this source not only helps reduce the destruction of the forest and wildlife but also stops us from risking our lives with the danger of ferocious forest animals. Pebble toy making work has been our passion."
.
Posted by
admin
on Oct 17 2020. Filed under
Environmental livelihood
,
News at Now
. You can follow any responses to this entry through the
RSS 2.0
. You can leave a response or trackback to this entry