New UK Coins Increase Nickel Skin Allergy Risk 4 Fold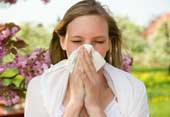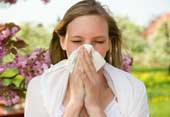 In a bid to save 10 million pounds a year the British Treasury is replacing copper-nickel five and ten pence coins with new nickel-plated steel versions. However, while no UK health assessment has taken place, scientists in Sweden have analyzed the allergy risk after the Swedish state bank announced it will reduce traces of nickel in Swedish coinage.
The assessment, published in Contact Dermatitis reveals that the UK public's exposure to nickel allergic reactions will increase four fold. The team analyzes skin exposure and metal release in artificial sweat to find that the amount of nickel deposited onto skin during the handling of nickel-plated coins over one hour was four times higher than that from copper-nickel coins.
The authors concluded that UK citizens are now unnecessarily exposed to higher levels of nickel on the skin.
"The old cupronickel versions, containing 75 per cent copper and 25 per cent nickel, are now being replaced by cheaper nickel-plated steel. No risk assessment was undertaken by the Royal Mint before release of the coins," said Dr Anneli Julander, Karolinska Institutet from Sweden. "This is of public health concern and the fears raised by British dermatologists are now confirmed. Nickel in coins needs to be included in the EU restriction of nickel (REACH) to protect the citizen."
Article adapted by Medical News Today from original press release. Click 'references' tab above for source.
Visit our allergy section for the latest news on this subject.
http://www.medicalnewstoday.com/releases/261417.php
Posted by
admin
on Jun 5 2013. Filed under
Health
,
News From Roots
. You can follow any responses to this entry through the
RSS 2.0
. You can leave a response or trackback to this entry