The impact of Climate change on phytoplankton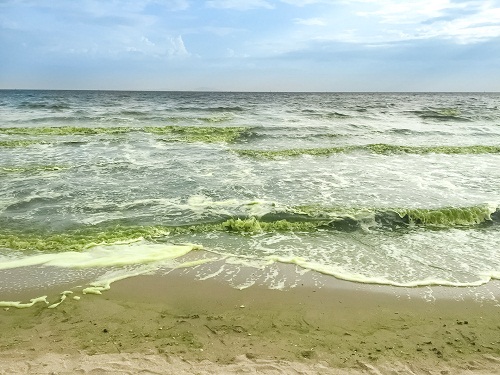 As nations across the globe negotiate how to reduce their contributions to climate change, researchers at Penn are investigating just how the coming changes will impact the planet. What's clear is that the effect extends beyond simple warming. Indeed, the very physics and chemistry of the oceans are also shifting, and are forecast to change even more in the coming decades.
These changes have implications for, among other things, the single-celled organisms that comprise the base of the ocean's food web and are responsible for half of the world's photosynthetic activity: phytoplankton. Not only are phytoplankton sensitive to changes in climate, they also contribute to those changes, as they can remove carbon from the atmosphere and store it deep in the ocean when they die.
A micrograph of phytoplankton. Like plants on land, phytoplankton growth is controlled by environmental factors such as light, nutrients, and temperature.
Irina Marinov, an assistant professor in the University of Pennsylvania's Department of Earth & Environmental Science in the School of Arts & Sciences, and her lab members have published two studies this fall that concern themselves with what climate models have to say about how phytoplankton and ocean ecosystems will respond to the profound changes Earth is undergoing.
"The goal is to understand model projections of ocean ecology, productivity, and bio geochemistry for the year 2100, and check the consistency of those predictions across the current generation of climate models," says Marinov.
The latest Assessment Report by the Intergovernmental Panel on Climate Change (IPCC), released in 2013, included 16 different models, each produced by different groups working around the globe. Marinov and colleagues, including recent graduate Shirley Leung and postdoc Anna Cabré, investigated how phytoplankton would be predicted to respond to such changing variables as nutrients, light, and ocean stratification under each of the models.
Their analyses reveal complex patterns of phytoplankton response. In a paper in Biogeosciences, they show that, in the Southern Ocean, future climate change will bring increases or decreases in phytoplankton abundance and production in distinct latitudinal bands — a pattern the researchers had not anticipated.
Source: Environmental News Network
Posted by
admin
on Dec 21 2015. Filed under
News at Now
. You can follow any responses to this entry through the
RSS 2.0
. You can leave a response or trackback to this entry