UN: Growing threat to food from decline in biodiversity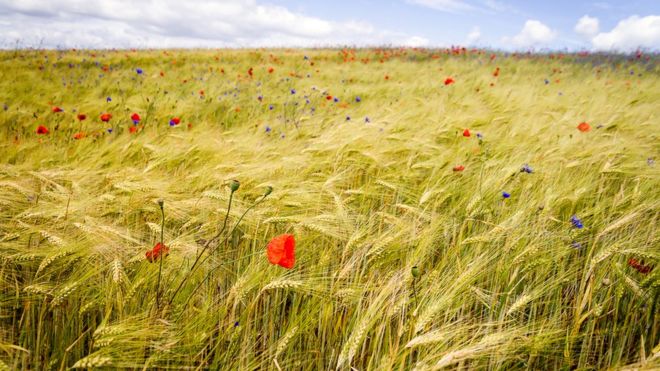 The plants, animals, and micro-organisms that are the bedrock of food production are in decline, according to a UN study.
If these critical species are lost, the report says, it "places the future of our food system under severe threat".
The study says that land-use changes, pollution, and climate change are all causing biodiversity loss.
While species friendly policies are increasing, they are not growing quickly enough, the scientists add.
The UN's Food and Agriculture Organization (FAO), who've put the report together using data gathered in 91 countries, say it is the first such study of its kind.
What exactly is biodiversity for food and agriculture?

This is essentially the diversity of plants, animals, and other organisms, both wild and domesticated, that provide us with food, fuel and fibre.
And it includes those organisms that provide essential services, such as bees and other pollinators, and worms, mangroves, sea grasses and fungi which work to keep soils fertile and purify the air and water.
Why is this new report important?

The report, called the State of the World's Biodiversity for Food and Agriculture, highlights two key messages.
The first is that the world is relying on an ever smaller number of foodstuffs to feed a growing population that's expected to rise to around 10 billion people by 2050.
For More:https://www.bbc.com/news/science-environment-47308235
Posted by
admin
on Feb 26 2019. Filed under
Renewable energy
. You can follow any responses to this entry through the
RSS 2.0
. You can leave a response or trackback to this entry