Amphibian Apocalypse: Skin Fungus Kills 100 Frog Species, Global Biodiversity Loss Continues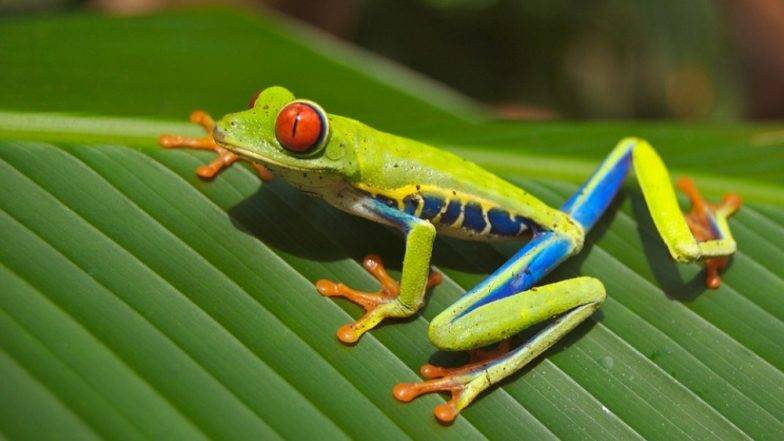 A killer skin fungus that caused the death of frogs has now been found out to be responsible for damaging biodiversity around the world. Dubbed as the fungus that caused an amphibian apocalypse, this pathogen has affected more living beings than any other disease ever recorded. It has displaced cats and rodents and is the primary factor in the population decline of at least 500 amphibian species, including 90 presumed extinctions. According to researchers, the affected are mostly frogs and toads which account for 6.5 percent of the amphibian species. In the study titled 'Amphibian fungal panzootic causes catastrophic and ongoing loss of biodiversity' published in Science on Thursday, the researchers call it "the greatest documented loss of biodiversity attributable to a pathogen". 60 Percent of Earth's Wildlife Has Been Lost, We Are the 'Last Generation' That Can Save Nature, Says WWF.
The research tallies the damage done by the chytrid fungi Batrachochytrium dendrobatidis (Bd) and Batrachochytrium salamandrivorans (Bsal) that has displaced rodents and even cats. The main culprit is Bd which was spread through wildlife trade. It was first identified in 1998 and the threat peaked during the 1980s in Central and South America and Australia and continues to be so. Bacteria Found in Frog Skin May Help Fight Fungal Infections in Humans.
For More: https://www.latestly.com/technology/science/amphibian-apocalypse-caused-by-skin-fungus-killed-100-frog-species-global-biodiversity-loss-continues-722773.html
Posted by
admin
on Apr 6 2019. Filed under
Biodiversity
. You can follow any responses to this entry through the
RSS 2.0
. You can leave a response or trackback to this entry