Ban on Single-use plastics Demanded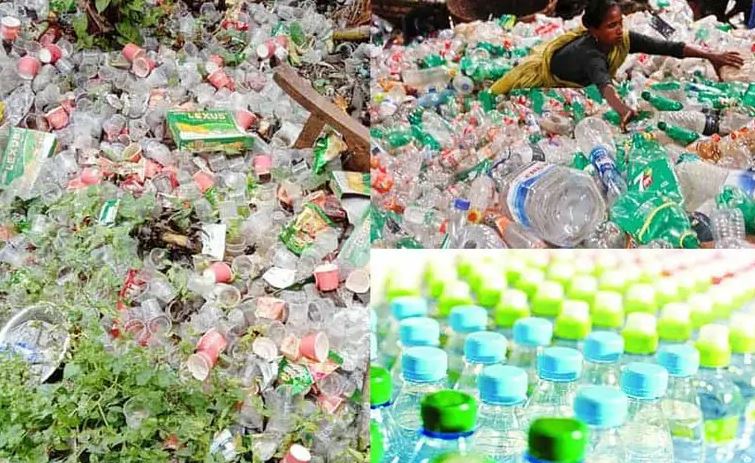 Dhaka, 18 July, 2021: Environmentalists and experts have called for an immediate ban on single-use plastics to protect the environment and public health.
Calling the government to ban plastics, they said that various organizations should work together against plastic pollution.
The speakers said this in a virtual session to launch a Break Free From Plastic (BFFP)'s network titled "Bangladesh Network for Banning Single-Use Plastic" on the
INTERNATIONAL PLASTIC BAG FREE DAY 2021, organized by Environment and Social Development Organization-ESDO, in collaboration with Plastic Solutions Fund – PSF.
The network is being set up to increase members of the 'Break Free from Plastics' group and especially to ban single-use plastic products. The network will act as a pressure group to ban single-use plastics and enact a law in Bangladesh.
Shahriar Hossain, ESDO, said, "The government cannot change the situation alone. We need to work together to find alternative solutions. Yet the path remains a dream, as we as a consumer are not aware of the adverse effects of using plastic at all."
Siddique Sultana, executive director of ESDO, said," The government should take steps to ensure environmentally safe management of plastic waste."
Various organizations such as Prokriti O Jibon Foundation ( Nature and Life Foundation), Soil & Environmental Services, Green Savers,
Centre for Environmental and Geographic Information Services (CEGIS), Centre for Environment, Human Rights & Development Forum (CEHRDF) have participated in the virtual seminars and agreed to join the network.
They exchanged views on the waste disposal situation of single-use plastics in Bangladesh and expressed interest in working together for a sustainable environment.
On the occasion of International Plastic Bag Free Day 2021, ESDO, BFFP, and GAYA have jointly launched a month-long campaign titled 'Plastic Free July 2021'. ESDO team members have released an awareness poster and video.
Posted by
admin
on Jul 18 2021. Filed under
Bangladesh Exclusive
,
News at Now
,
No Plastic
,
No Toxic
,
Uncategorized
. You can follow any responses to this entry through the
RSS 2.0
. You can leave a response or trackback to this entry