Deforestation of endangered wildlife habitat continues to surge in southern Myanmar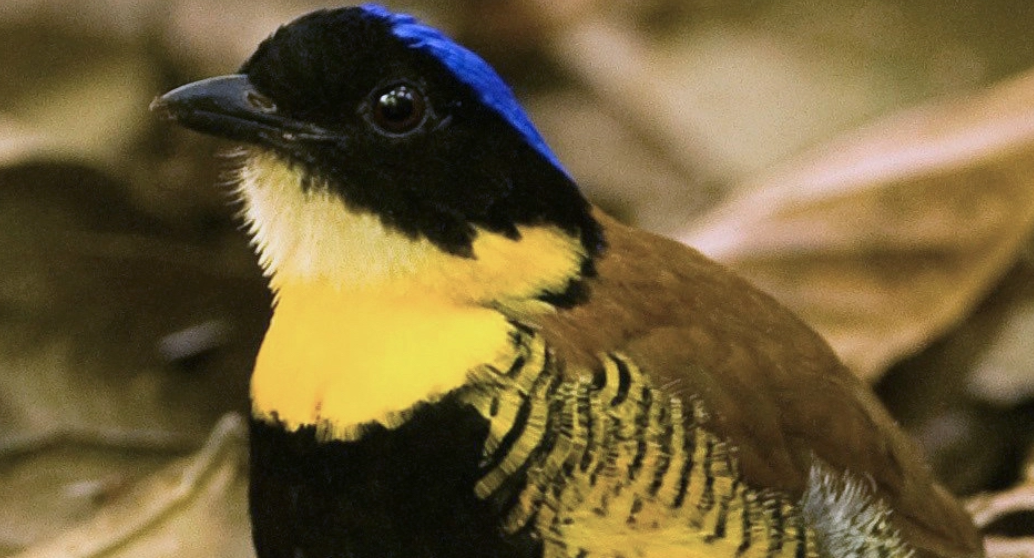 Dhaka, 5 July, 2021: Tanintharyi, Myanmar's portion of the spit of land that splits the Gulf of Thailand from the Andaman Sea, is still swathed in old growth rainforest home to a unique medley of animals and plants – some of which are endangered and found nowhere else on the planet. But this forest is disappearing, and satellite data show deforestation appears to be accelerating in several parts of region.
One of these areas is Kawthoung, the district that comprises Tanintharyi's southern extremity. Here live Malay tapirs (Tapirus indicus) and lar gibbons (Hylobates lar), geckos only recently discovered by scientists and secretive Gurney's pittas (Hydrornis gurneyi) that hover on the brink of extinction.
Between 2002 and 2020, Kawthoung lost some 14% of its primary forest cover, according to data from the University of Maryland (UMD) visualized on the forest monitoring platform Global Forest Watch, peaking in 2015-2016 before subsiding dramatically in 2017-2018. However, the data show deforestation has begun to rise again, with primary forest loss in the district nearly doubling between 2018 and 2020.
Deforestation drivers in Kawthoung include industrial agriculture (such the expansion of oil palm plantations), logging for timber and charcoal, and conflict-driven subsistence agriculture.
Now, new data from UMD's Global Land Analysis and Discover (GLAD) lab show forest loss may be accelerating even more in 2021. The GLAD lab has detected several spikes of deforestation activity in Kawthoung since the beginning of the year that are "unusually high." These spikes appear to be growing in intensity, with more than 12,000 deforestation alerts detected the week of May 31 – quadruple the average of years past.
One of the areas of Kawthoung experiencing the most dramatic deforestation is along a road that connects the town of Pyigyimandaing to Myanmar's border with Thailand. The road cuts through old growth rainforest and bisects the proposed (and contentious) site of a potential new national park. It also skirts along the bottom of Ngawun Reserved Forest, a protected area home to Indigenous communities.
Satellite imagery shows clearings proliferating along the road and invading ever-deeper into the surrounding forest – including into Ngawun and Gurney's pitta habitat.
Gurney's pitta was thought to be extinct until researchers stumbled upon several populations in the late 20th century. But the pitta has declined dramatically since its rediscovery, plummeting an estimated 90% between 2004 and 2019 and prompting the IUCN to list it as critically endangered. The pitta's main threat is habitat loss.
Gurney's pitta expert Nay Myo Shwe, who published the results of a survey of Tanintharyi populations in Oryx in 2019, told Mongabay in 2020 that "the remaining suitable habitat for the Gurney's Pitta is in serious decline" and that this should "sound the alarm …. [to] conservationists, organisations, government officials and key stakeholders."
Only a handful of Gurney's pitta populations are known to exist in the wild, and UMD satellite data show the ongoing spate of deforestation along the road in Kawthoung is razing vital habitat in two of them.
The areas being deforested are also home to unique species of geckos that have only recently become known to science, and which are likely endangered due to their limited ranges and inability to escape human pressures. Researchers believe many more species may lie in wait of discovery in Kawthoung's forests – if they can be found in time.
Justin Lee, a researcher at the National Museum of Natural History at the Smithsonian Institute in the U.S. who discovered a new gecko species in Tanintharyi in 2017, told Mongabay in 2020 that losing undiscovered species is "a sad and unfortunate reality that many scientists in the field face.
"It's hard to fathom how much biodiversity has been lost because of deforestation across the tropics."
Posted by
admin
on Jul 5 2021. Filed under
Forest & Land
,
News at Now
,
Wildlife
. You can follow any responses to this entry through the
RSS 2.0
. You can leave a response or trackback to this entry