Flood prevention: Swansea University study reveals role of wetlands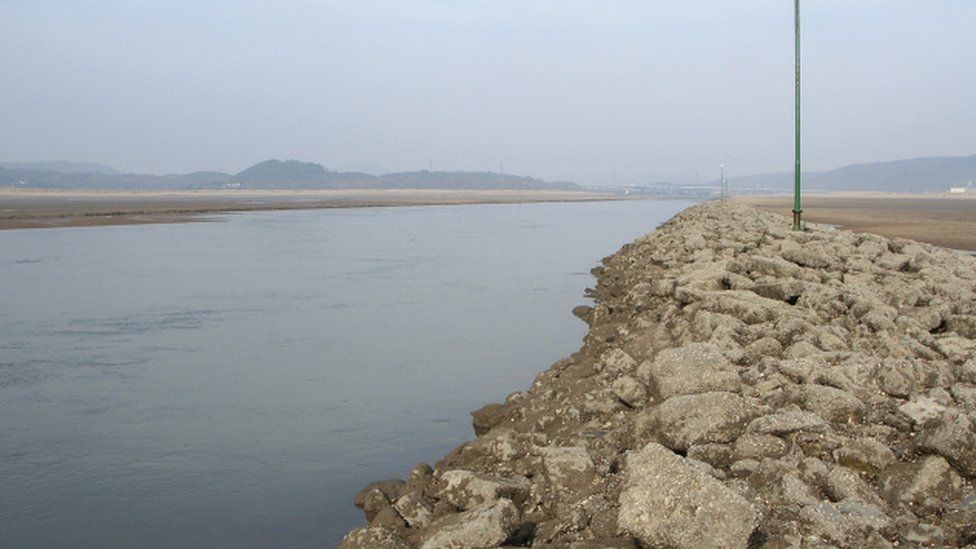 Dhaka, 7 October, 2021: Wales' coastal wetlands provide more flood protection than previously thought, researchers have found.
A team led by Swansea University used hydrodynamic models of eight Welsh estuaries to simulate storms of different strengths and modelled the damage they would be likely to cause.
They found estuary wetlands reduced flooding across all eight areas.
This could save up to £27m in avoided damage per estuary during a large storm, they found.
The team, which included researchers from Bangor University, the University of Exeter, Plymouth Marine Laboratory and CSIRO in Tasmania, Australia, also found estuary wetlands could reduce water levels by up to 2m (6ft 6in) in upstream areas.They said the vegetation reduced the average flood extents by 35% and the amount of damage caused by 37%.
The study warned wetlands were facing growing threats from continued urban development, with 22 of the largest 32 cities in the world – including London, New York and Tokyo – built on low-lying land around estuaries, which puts them at increasing risk of flooding in a warming climate.
It said climate change was driving increases in the magnitude and frequency of storms, as well as sea level rise.
Previous research has focused on wetlands along open coastlines, where the plants absorb wave energy and stop waves pushing inland, but the new study focused on estuarine environments.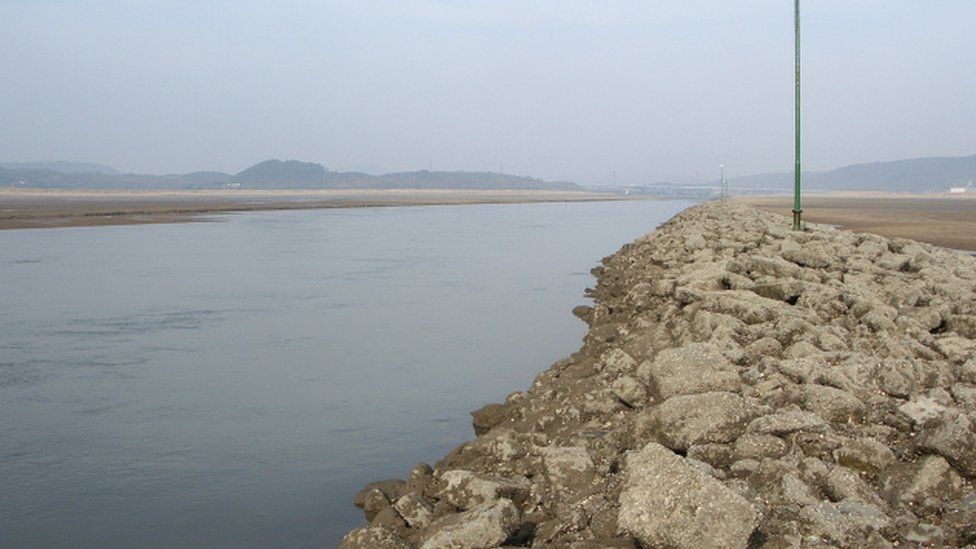 Lead researcher Dr Tom Fairchild from Swansea University said: "The effect we found was twofold, firstly the vegetation sucks the energy out of waves as they pass over it, but also the friction it creates slows the flow of water up the estuaries and into rivers.
"This is vital because during a storm, floodwater comes downstream from the source of the river, and meets tidal and storm surges from the sea.
"Anything which slows this down, and prevents them from colliding at the same time, massively reduces the risk of flooding at upstream, inland areas."
The study demonstrated that towns such as Llanelli, Neath and Carmarthen have all likely benefited from the protective effects of marshes in recent years.
According to Dr Fairchild, man-made flood defences could actually be making the situation worse: "With people wanting to live close to the shore, embankments and other hard-engineered flood defences can lead to our natural defences dying off, whilst at the same time they can funnel river surges further upstream.
"So whilst they protect property along the coasts, they can actually cause more flooding inland, or at the very least do less to protect inland areas than natural wetland vegetation would."
But Dr Fairchild believes all is not yet lost: "Wetlands can be incredibly resilient, and can take hold in just a few years, so long as there is enough space, the water is clean and there's the right amount of shelter," he said.
He said wetland habitats could be regenerated through active nourishment of sand bars, planting of wetland grasses, or integrating marsh conservation into coastal planning to reduce the building of homes and man-made flood defences along estuaries.
The research has been published in the academic journal Environmental Research Letters.
Posted by
admin
on Oct 7 2021. Filed under
News at Now
,
News Worldwide
,
Uncategorized
,
Water & Wetland
. You can follow any responses to this entry through the
RSS 2.0
. You can leave a response or trackback to this entry