How Can 'Aquaponics' Farming Help Create Sustainable Food Systems?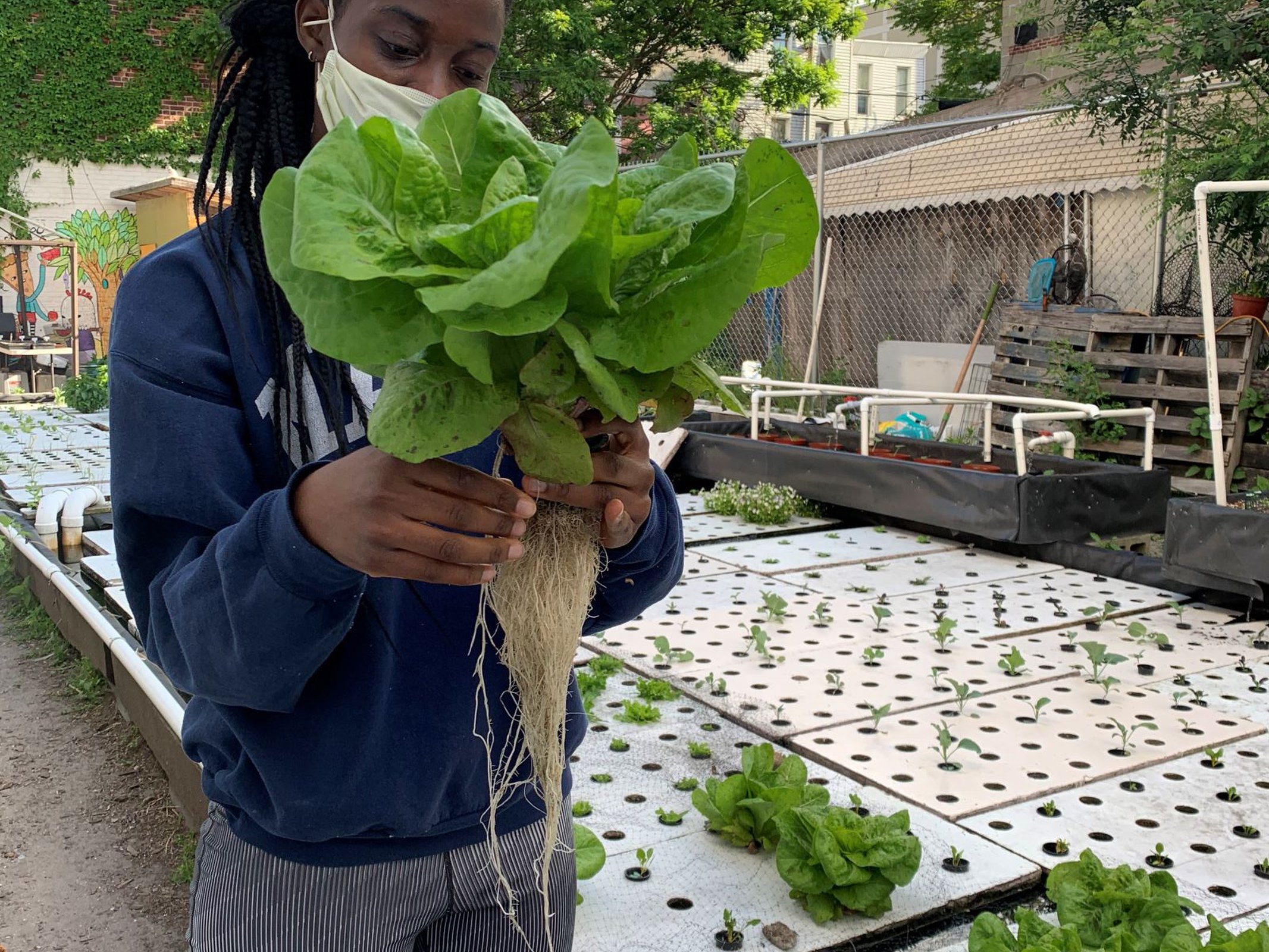 Dhaka, 4 May, 2021: Global Citizens everywhere are increasingly recognizing the need for more sustainable career options to increase global food security.
According to a 2020 report from UNICEF on the state of food security and nutrition in the world, almost 690 million people went hungry in 2019, or 8.9% of the world population. This is due, in part, to the high costs associated with eating nutritiously, the lack of access to healthy food, and the effects of climate change devastating agricultural production systems.
One of these methods involves fish.
Aquaponics farming is a method of sustainable agriculture that forms a symbiotic relationship between fish and plants. It involves the use of a fish tank placed below a grow bed for plants, where the main input to the system is fish food.
When the fish produce waste, it is cycled out of the fish tank into the grow bed, where bacteria transform ammonia into nitrates that plants need to grow. The water is then filtered and returned to the fish tank, aiding in the highly optimized, zero-waste process of farming fish and plants together.
Yemi Amu, founder and director of Oko Farms in Brooklyn, New York, working on the outdoor aquaponics farm. Photo courtesy of Oko Farms.
The practice of aquaponic gardening can be traced back centuries. In central Mexico around 1000 AD, the Aztec people developed a technique known as chinampa to expand their growing efforts to the surface of lakes and ponds, according to the Permaculture Research Institute. By weaving together logs and sticks to create a "floating farm," the Aztecs used water from the lakes and waste produced by fish to nourish crops.
Aquaponics also has roots in Southeast Asia, where farmers cultivated rice and fish concurrently, according to the United Nations' Food and Agriculture Organization. The practice of raising fish in rice fields became one of the best examples of polyculture farming as a method of sustainability.
Photo courtesy of Oko Farms.
In recent years, aquaponics has increasingly been chosen as a growing option for urban farmers, or those who practice agriculture in cities and must rely on vertical farming techniques when faced with less land area. Many of these aquaponics farmers choose to produce food for their communities, particularly in areas where economic inequalities threaten household food security.
Around the world, the environmental impacts of climate change are preventing low-income people from accessing sufficient, safe, and nutritious foods. To improve global food systems and decrease food insecurity, it is more important than ever for people to practice sustainable agricultural development.
.
Posted by
admin
on May 4 2021. Filed under
News at Now
,
Organic agriculture
. You can follow any responses to this entry through the
RSS 2.0
. You can leave a response or trackback to this entry