Hundreds of rivers in Bangladesh suffer amid pollution, illegal land grabs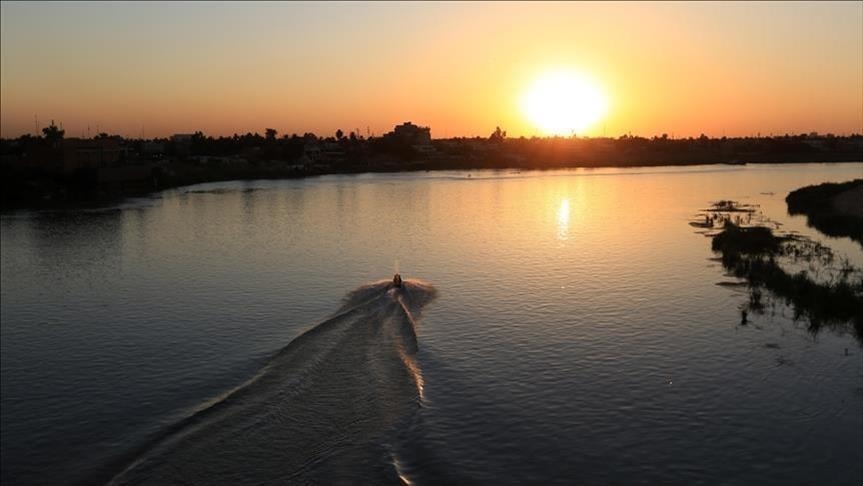 Dhaka, 29 September, 2021: Expert warns of endangering climate change effects due to destroying rivers.
Pollution and the illegal occupation of land are destroying hundreds of Bangladeshi rivers that are considered the lifeline for people of the south Asian riverine delta nation of nearly 170 million.
"If you research, you will find that there is no single river in Bangladesh free of pollution or illegal grabbing," Syeda Rizwana Hasan, CEO of the Bangladesh Environmental Lawyers Association (BELA) told Anadolu Agency.
Rivers are not only being polluted by industrial waste, but authorities in all municipalities and city corporations across the country have developed sewerage lines that discharge waste to the rivers, said Hasan.
Even different service agencies like the Water Supply and Sewerage Authority (WASA) in the capital of Dhaka drain a huge amount of waste to surrounding rivers, including the Buriganga.
Many greedy people in coastal areas frequently use one kind of poison to catch fish near the offshore and canals linked to the sea and big rivers, southern Barguna District Fishing Trawler Owners' Association (BDFTOA), Golam Mostofa Chowdhury, told Anadolu Agency.
The Environment and Social Development Organization (ESDO) in a statement in March said Bangladesh produces 3,000 tons of plastic waste every day while three major rivers — Padma, Meghna and Jamuna — carry 73,000 tons of plastic waste to the Bay of Bengal daily.
The wastes are not only posing serious threats to rivers and waterways but human health and marine biodiversity.
According to official and private sources, there are several hundred rivers that have crisscrossed Bangladesh like a spider web. Millions are dependent on the rivers for their livelihoods through fishing. Rivers are also a great source of water for huge cultivable lands.
But to date, it has not been detected how many rivers exist in Bangladesh, prompting greedy people to grab the rivers with lame excuses.
"Government records say there are about 440 rivers in Bangladesh while the data preserving by the country's river commission says about 700 rivers. Some other private sources working on water resources and rivers also have records of 1,500 to 2,000 rivers in Bangladesh," said Hasan.
Greedy people, having links with the government, have already occupied a huge part of rivers that are not on the government's list. In such cases, concerned authorities mostly fail to take legal action.
"The government should immediately adopt a mega project and amend the list of rivers with an expert committee to rescue all occupied rivers," said Hasan.
Endangering climate change effects
Bangladesh is one of the worst-affected countries of climate-change effects and badly needs to adopt resilient programs.
"We have a dangerous report that 21 coastal districts of Bangladesh that cover nearly one-third of the country will go under salty seawater by 2050. How we will address that disaster and how we will refuge those millions of people and manage fresh water and other necessaries for them," Hasan warned.
She said pressure on fresh water will be increased in the future and if limited fresh water is polluted continuously, we have to face dire consequences.
The ecosystem is one of the world's most densely populated countries hugely depends on the rivers. "If the river pollution goes on this way, the total ecosystem of the country will be collapsed," Hasan noted, adding that it normally takes nearly 80 years to restore a collapsed ecosystem.
Referring to the long-term impact of illegal grabbing of rivers and pollution, she predicted that it would endanger climate change effects, increasing the number of climate refugees and would deteriorate the poverty situation of the country.
Loopholes in law
The Chairman of Bangladesh's National River Conservation Commission (NRCC), A. S. M. Ali Kabir, told Anadolu Agency that there is no provision for stern punishment against illegal river grabbers.
"This commission has been formed with the mandate to make our rivers pollution-free and protect them from illegal occupants. But in the current provision of the commission, we have no power and legal mandate to punish any offenders, we can just recommend," said Kabir.
He, however, added that combined measures under a mega project with the involvement of the Bangladesh Water Development Board, Ministry of Water Resources, district deputy commissioners and city corporations should be taken immediately.
"The government should also give the NRCC some executive powers with more logistics and manpower to protect the country's rivers," Kabir added.
The government, however, is likely to adopt a 20-year mega plan to protect rivers that include generating electricity from river waste, closing the sources of river pollution, recovering rivers from illegal occupation, adopting long-term beautification, removing illegal establishments along the rivers and increasing the navigability of rivers by dredging, according to sources.
Posted by
admin
on Sep 29 2021. Filed under
Bangladesh Exclusive
,
Blog
,
Environmental Justice & Governance
,
News at Now
,
News Worldwide
,
No Toxic
,
Water & Wetland
. You can follow any responses to this entry through the
RSS 2.0
. You can leave a response or trackback to this entry