The Parliamentary Standing Committee of the Bangladesh Shipping Ministry suggested installing nets across the canal to protect the River Pollution due to Polythene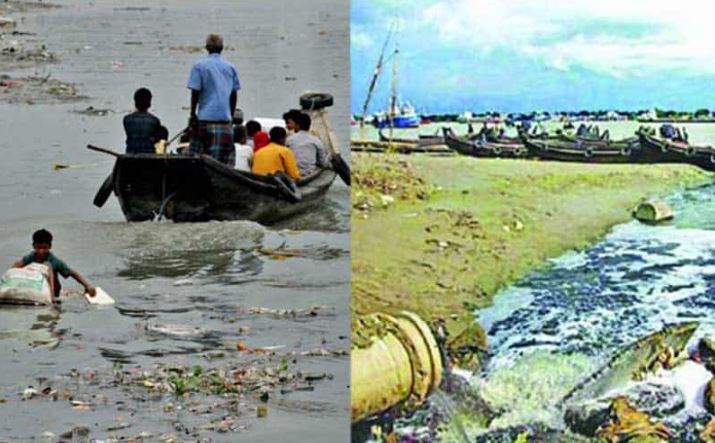 Dhaka, 18 July, 2021: The Karnaphuli River in Chittagong, Bangladesh is constantly polluted by the city's industrial waste. The parliamentary standing committee has suggested putting nets at the mouths of the canals at the junction of the river to keep the bottom of the Karnafuli River free of polythene.
As the Chittagong Development Authority and Chattogram City Corporation have not taken appropriate action, the port authorities have been asked to take action in this regard. A discussion meeting on these issues was held at the meeting of the Parliamentary Standing Committee on the Ministry of Shipping (Bangladesh) held at the Parliament House.
The meeting discussed the implementation progress of the development projects adopted by the Chittagong Port Authority, stockpiling, maintenance, handling, transportation laws, and policies Chittagong Port explosives and hazardous materials.
After the meeting, former Shipping Minister Shahjahan Khan, a member of the committee, said that they have been asked to provide nets at the junction of the Karnafuli River with the canals through which these wastes come into the River.
He added that whether there are Sluice gates or whatever, it will take people to clean the polythene there. It was said that City Corporation and Chittagong Development Authority would clear it. He also held a meeting at the ministry. However, some of the results were not found. Therefore, it has been said that this work will be done at the port's own expense.
According to a study by the Bangladesh University of Engineering and Technology (BUET), polythene and plastic waste have accumulated in layers of two to seven meters in many places in the Karnafuli River.
In May 2019, the Chittagong Port Authority started the 'Excavation of Bakliar Char from Sadarghat' project at a cost of Tk258 crore to restore the navigability of the Karnafuli River. The four-year project is expected to be completed in 2023. The excavation was started in September 2019 with three small dredgers. Nevertheless, the work stopped because of the polythene that had accumulated at the bottom of the river.
The Karnafuli River in Chattagram is constantly polluted by the city's waste. In January this year, the parliamentary Standing committee also held a discussion meeting on the removal of Karnafuli River's waste and polythene. At that meeting, it was recommended to take action by collecting 'grab dredgers' as an emergency to remove garbage and polythene from the Buriganga River and Karnafuli rivers.
During the meeting, the committee recommended to the H'ble Minister and Secretary of Shipping Ministry, to take steps accordingly asper guide the Prime Minister on how to keep the bottom of Karnafuli river free of polythene and what well-planned measures can be taken for that.
Posted by
admin
on Jul 18 2021. Filed under
Bangladesh Exclusive
,
News at Now
,
No Plastic
,
No Toxic
,
Uncategorized
,
Water & Wetland
. You can follow any responses to this entry through the
RSS 2.0
. You can leave a response or trackback to this entry