Two thousand five hundred hectares of Forestland recovered in last nine months by the Forest department, Bangladesh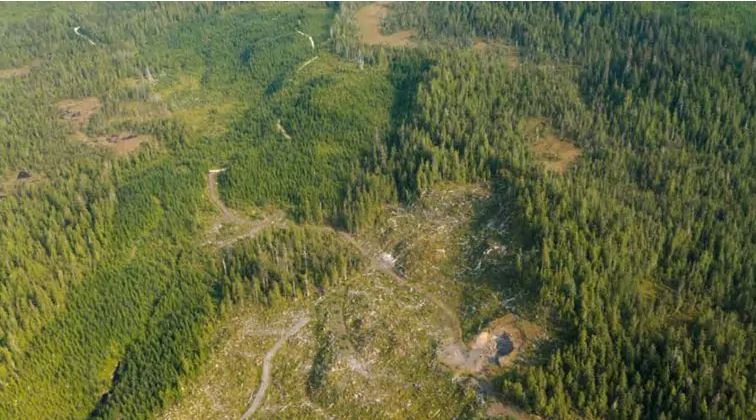 Dhaka, 13 September, 2021: The Forest Department (Bangladesh) informed in the National parliamentary standing committee on the Ministry of Environment, Forests and climate change (MOECC), Bangladesh, that it recovered 2500 hectares of land in the last nine months. The parliamentary standing committee's meeting was held at the parliament house on Monday, 23 Aug 2021.
The forest department has started a program to restore 8,000 hectares of land in the next two years and set a target of4,000 hectares yearly. Despite expressing satisfaction towards the program, the committee has suggested increasing the rescue process from 8,000 hectares to 20,000 hectares.
After the meeting, Saber Hossain Chowdhury, the committee chairperson, said, "The parliamentary committee had started the restoration process of evicted forest land. They have recovered almost 2,500 hectares of land from last October/2020 to June/2021."
"We are glad that they have reforested the rescued land as well. However, they have provided an action plan to reclaim 8,000 hectares of land in the next two years. We have asked them to increase the land area to at least 20,000 hectares, and inform us if any logistics support is needed, "he added.
According to the working paper of the committee meeting, the total evicted land of the forest department is about 0.105 million hectares.
Of these, 700 hectares were evicted from industrial establishments/factories establishments, 5,400 hectares from commercial, institutions others occupiers (Hats, shops, resorts/cottages, Agricultural Firms, Educational Institutions, etc.), 44,600 hectares from illegal houses dwellers, and 54,800 hectares from agriculture occupiers (agricultural land, grazing land, salt cultivation, fallow land, etc.).
According to the MOECC, against the occupiers, there filed a total of 1,064 evicted cases, of which 13 cases field by the different District administrations, 852 civil cases in the lower court, 112 writ cases in the Hon'ble High court, and 87 appeals/miss cases are pending in the Hon'ble High court of Bangladesh.
Besides, there are 7009 eviction proposals sent to the district administration, 7,532 Preliminary offense report (POR) cases, and 6,130 cases filed in the other systems.
Committee chairperson Saber Hossain Chowdhury chaired the meeting, and others were standing committee members Shahab Uddin, MP and Environment Minister of Bangladesh, Nazim Uddin Ahmed, MP, Zafar Alam, MP, Md. Rezaul Karim Bablu, MP, Khodeja Nasrin Akhter Hossain, MP, and Md. Shaheen Chakladar, MP, among others, took part in the meeting.
Posted by
admin
on Sep 13 2021. Filed under
Bangladesh Exclusive
,
Forest & Land
,
News at Now
,
Uncategorized
. You can follow any responses to this entry through the
RSS 2.0
. You can leave a response or trackback to this entry