'Covid-19 medical waste disposal neglected'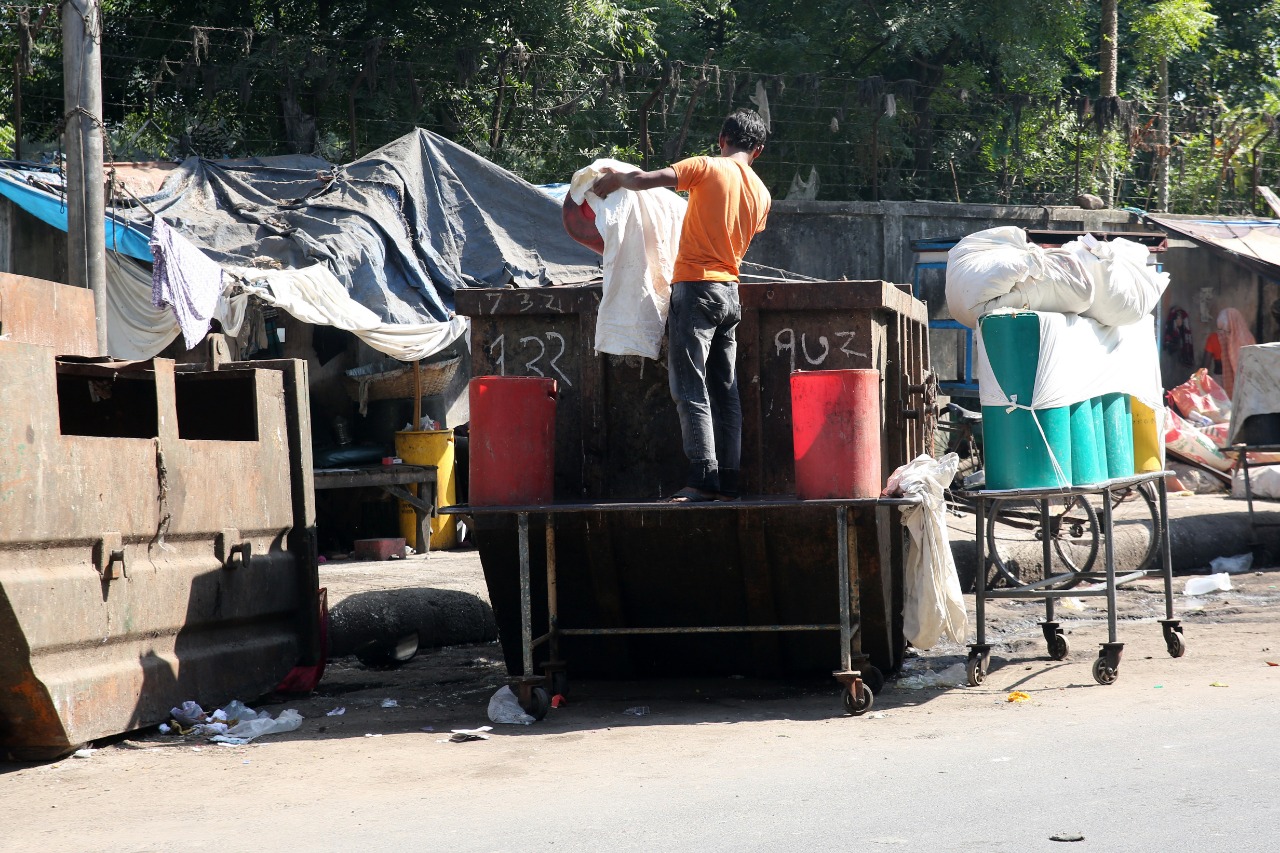 Dhaka, 12 April, 2021: Around 93.4% of the Covid-19 related medical waste is not managed properly, says a recent study
Although a year has passed since the pandemic unfolded in Bangladesh, the management of highly hazardous Covid-19 waste has not improved as the authorities remain reluctant to develop an effective mechanism.
Experts warn that the amount of hazardous waste, public health risk and environmental risks will increase this year.
But no safe system has been introduced in line with the Medical Waste Management and Processing Rules 2008. These wastes are posing massive environmental threats, and may create prolonged and unwanted public health hazards if not managed properly.
One study stated last year that the medical waste generation rate per bed, during the Covid-19 pandemic, from the hospitals in Bangladesh ranges from 1.63 to 1.99kg a day.
The authorities, however, have no mechanism in place to assess the waste generation situation in households.
Experts are worried that the country's traditional waste management infrastructure may fail to deal with the added pressure of highly infectious waste.
Reality of waste management
The survey titled "Effective Management of Medical Waste Amid Covid-19 Pandemic" conducted from July 20 to August 10 last year by Brac finds that around 93.4% of the Covid-19 related medical waste is not disposed of properly.
Of the respondents who took the survey, 49.1% said they had stored the Covid-19 wastes in the same container along with other household wastes. In addition, 654 government hospitals and 5,055 private hospitals are leading to the generation of huge amounts of biomedical waste.
Experts say, in the face of global coronavirus transmission, excessive biomedical waste has become a new threat to public health and the environment.
Md Mostafizur Rahman, associate professor of the environmental sciences department at Jahangirnagar University who is also working on the survey, told the Dhaka Tribune: "Our medical waste disposal management follows the poorest system from among those mentioned in the WHO safety guards policy."
He added that the guidelines on monitoring and training on waste management system introduced by the UN agency had not been followed.
The Covid-19 waste contains synthetic and polyester, and should be burned at a minimum temperature of 1080 degree Celsius for disposal. "But this is not happening here," he said.
"This year the use of masks has increased as the transmission rate is also higher. Therefore the amount of biomedical waste will increase," he noted, adding that this would pose more environmental risks than last year.
Siddika Sultana, executive director of Environment and Social Development Organization (ESDO), noted that there had been no progress in a year and that technical management would be needed for proper disposal of the medical waste. "There are rules in place but no action yet, and the high infection rate will further increase the amount of medical waste," she said.
The related ministries needed coordination to work together for an action plan here, she added.
No action even after a year
According to an article in the medical journal Lancet, some 206 tonnes of medical waste is generated every day in Dhaka city alone due to Covid-19.
There is no information on how many people are suffering from various infectious diseases including Covid-19 due to lack of safe disposal of the biomedical waste.
The Brac study reveals that almost all households dispose of their Covid-19 related waste with the other household waste due to lack of proper waste management services.
Dhaka's two city corporations announced last year that the waste collectors would gather medical waste separately, and asked people to keep the wastes segregated. That instruction is still in place.
Prism, a non-government organisation, has been working on safe management of medical waste in Dhaka and some other big cities since 2018.
Dhaka North City Corporation (DNCC) Chief Waste Management Officer Commodore M Saidur Rahman said: "Since we do not have the capacity to provide a separate bag every day, we have instructed the residents to keep the Covid-19 waste separate. However, no one follows it."
The Dhaka South City Corporation (DSCC) has plans to conduct drives in households and hospitals to make sure that the Covid-19 waste is disposed of separately, according to DSCC Chief Waste Management Officer Air Commodore Md Badrul Amin.
Government initiatives
Local Government, Rural Development, and Cooperatives (LGRD) Minister Tazul Islam said: "All hospitals should have their own waste management system. Otherwise, it is impossible to mitigate the hazards of medical waste. There are policies, but I am not sure how the health ministry is going forward in this regard."
The DGHS (Directorate General of Health Services) initiated a medical waste management project to set up disposal plants in 69 government hospitals across the country.
Additional Director General (Planning and Development) Dr Meerjady Sabrina Flora said: "We are working on formulating a waste management project. It will hopefully be passed in the Ecnec. We can start our work after getting the approval.
"The project has a modern waste management structure, and will protect us from the risk of medical hazardous waste."
Posted by
admin
on Apr 12 2021. Filed under
Bangladesh Exclusive
,
Health
,
News at Now
,
No Plastic
,
No Toxic
,
Zero waste
. You can follow any responses to this entry through the
RSS 2.0
. You can leave a response or trackback to this entry