BeyondPlastic Presents Awards to 13 Companies for Genius Plastic Alternative Innovations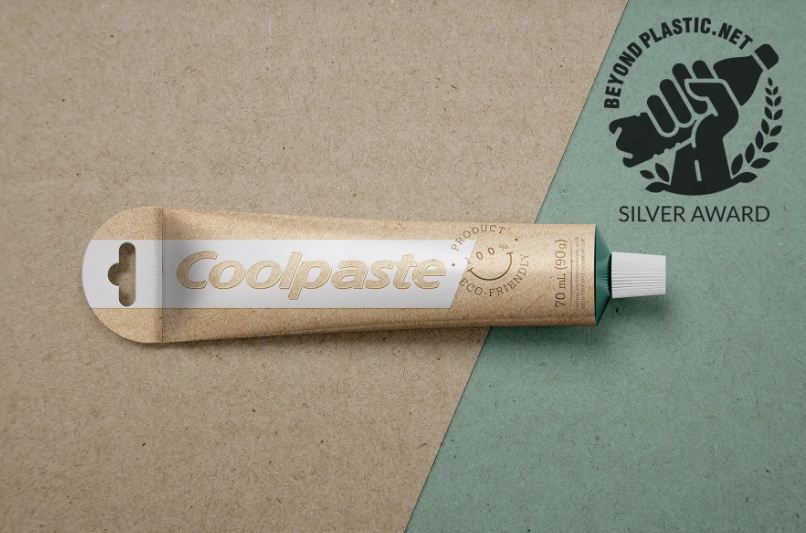 Dhaka, 3rd August, 2020: Innovators are constantly coming up with exciting new alternatives to plastic packaging — so why not reward them for their efforts to curb plastic pollution? A group called BEYONDPLASTIC just announced the winners of the BEYONDPLASTIC Awards — and all of the winners listed have created some seriously innovative plastic alternative products and campaigns.
BEYONDPLASTIC is an initiative started by entrepreneur, engineer, and inventor Ulrich Krzyminski. The BEYONDPLASTIC Awards analyzed recent packaging innovations in four categories: Most Practical Impact, Most Innovative Approach, Most Beautiful Solution, and Best Initiative. The judges awarded bronze, silver, and gold winners in each category, and BEYONDPLASTIC is awarding each winner a humble cash prize, out of a pool of more than 7,000 Euros (about $8,229 USD) in total.
Read on to learn about the winners in each of the four categories.
Most Practical Impact on Our Goal to Reduce the Use of Plastics

Here are the gold, silver, and bronze winners who BEYONDPLASTIC's team of judges believes are making significant practical impacts in fighting plastic pollution.
Gold: Unpack Less, Peel More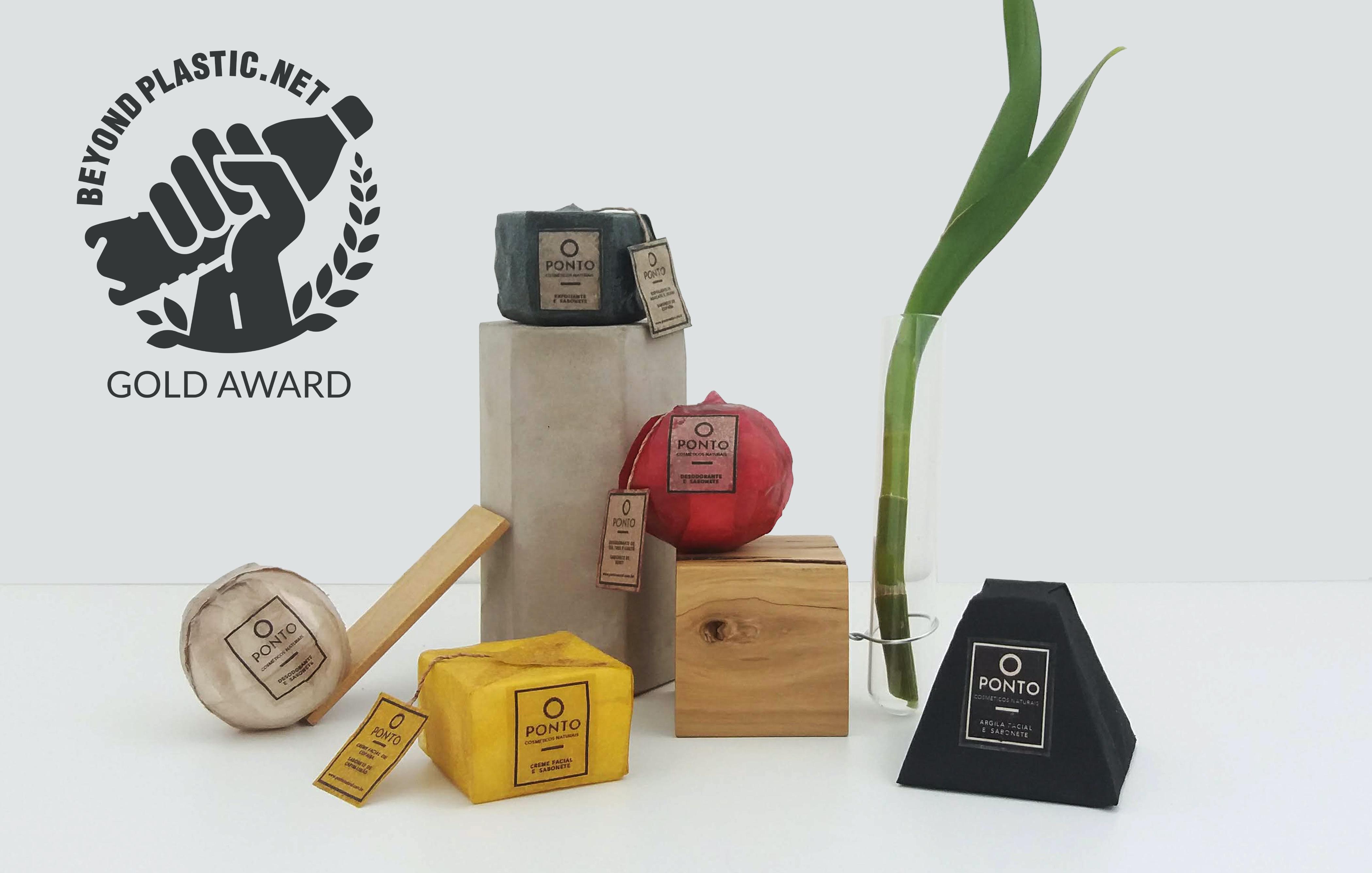 by Elena Amato, Ponto Biodesign, Brazil
Unpack Less, Peel More is a plastic-free packaging alternative for personal care products made up of several thin layers: the internal layer is the actual product (such as deodorant), the middle layer is solid natural soap, and the outer layer is made out of bacterial cellulose.
Silver: Coolpaste – Think outside the box!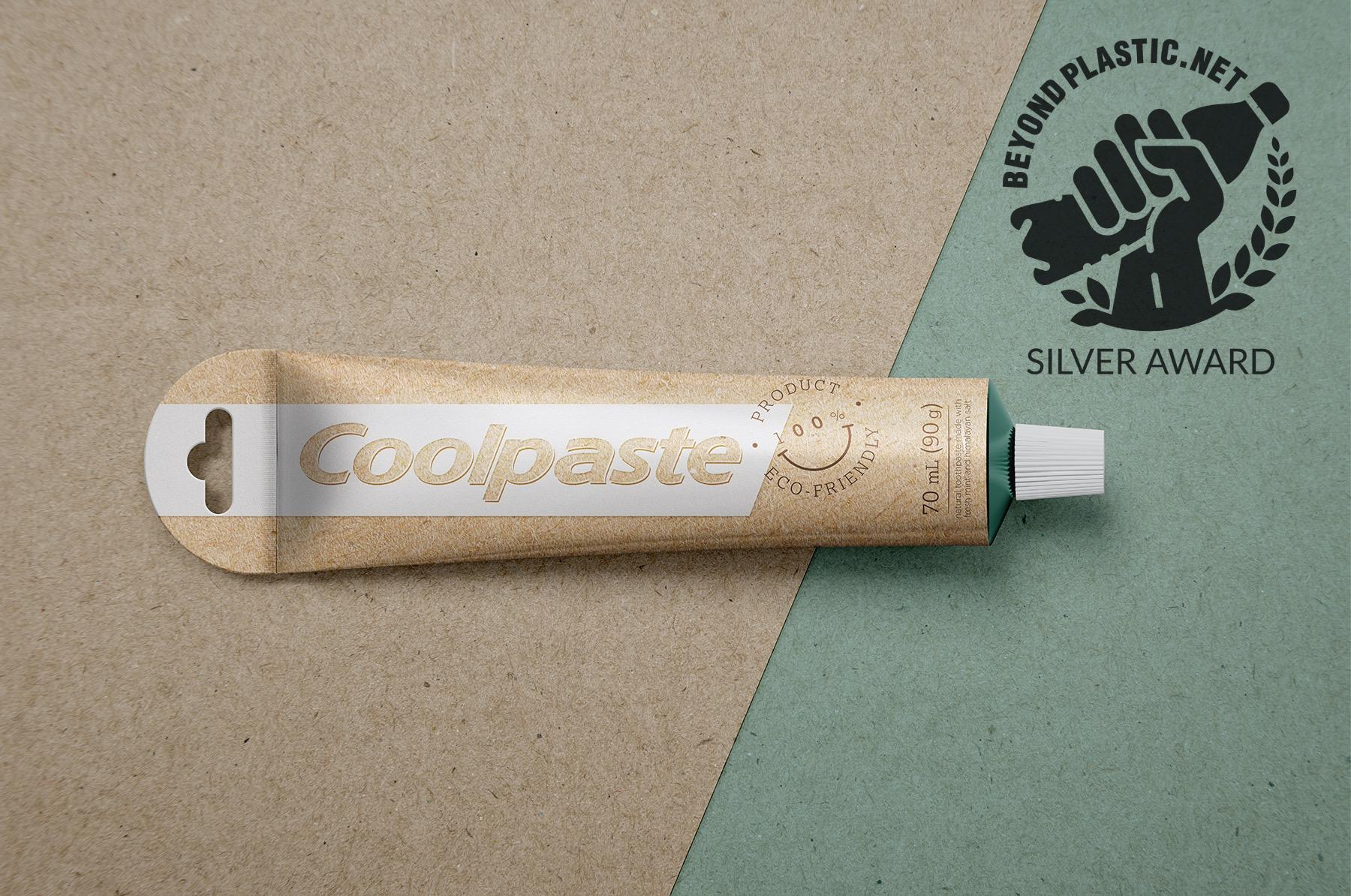 by Allan Gomes, Brazil
Coolpaste is a cruelty-free, vegan toothpaste that comes in a biodegradable toothpaste tube.
Bronze: Waxy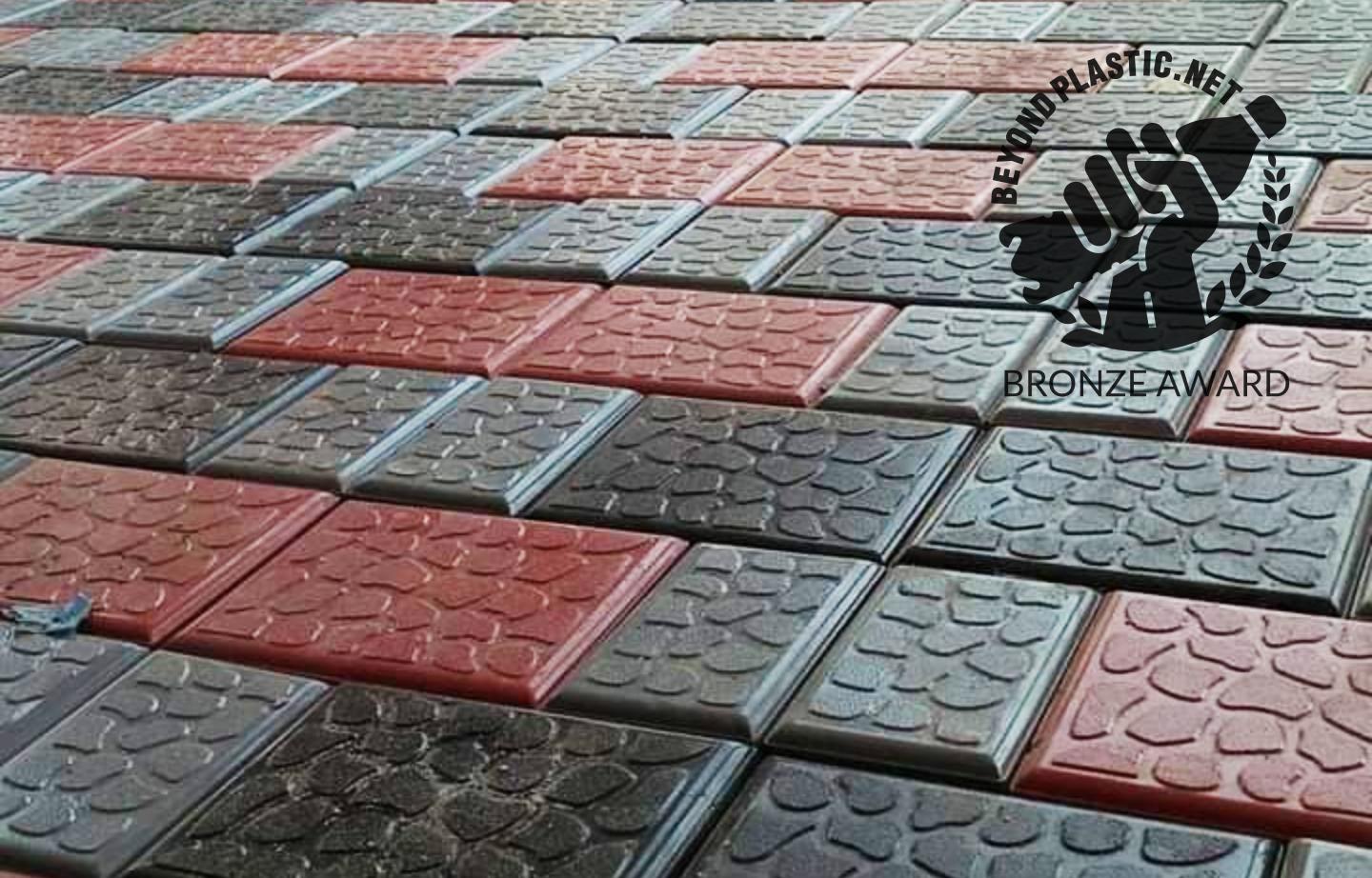 by Ecosoc. Mohamed Hassan Mahamad, Mohamed Abdirashid Farah, Shamso Hussein, Somalia
Waxy transforms plastic waste into lumber that is durable enough to be used in construction.
Most Innovative Approach

These are the most innovative approaches to confronting plastic pollution, according to BEYONDPLASTIC's judges.
Gold: The Item Bag 2.0: Packaging That Dissolves!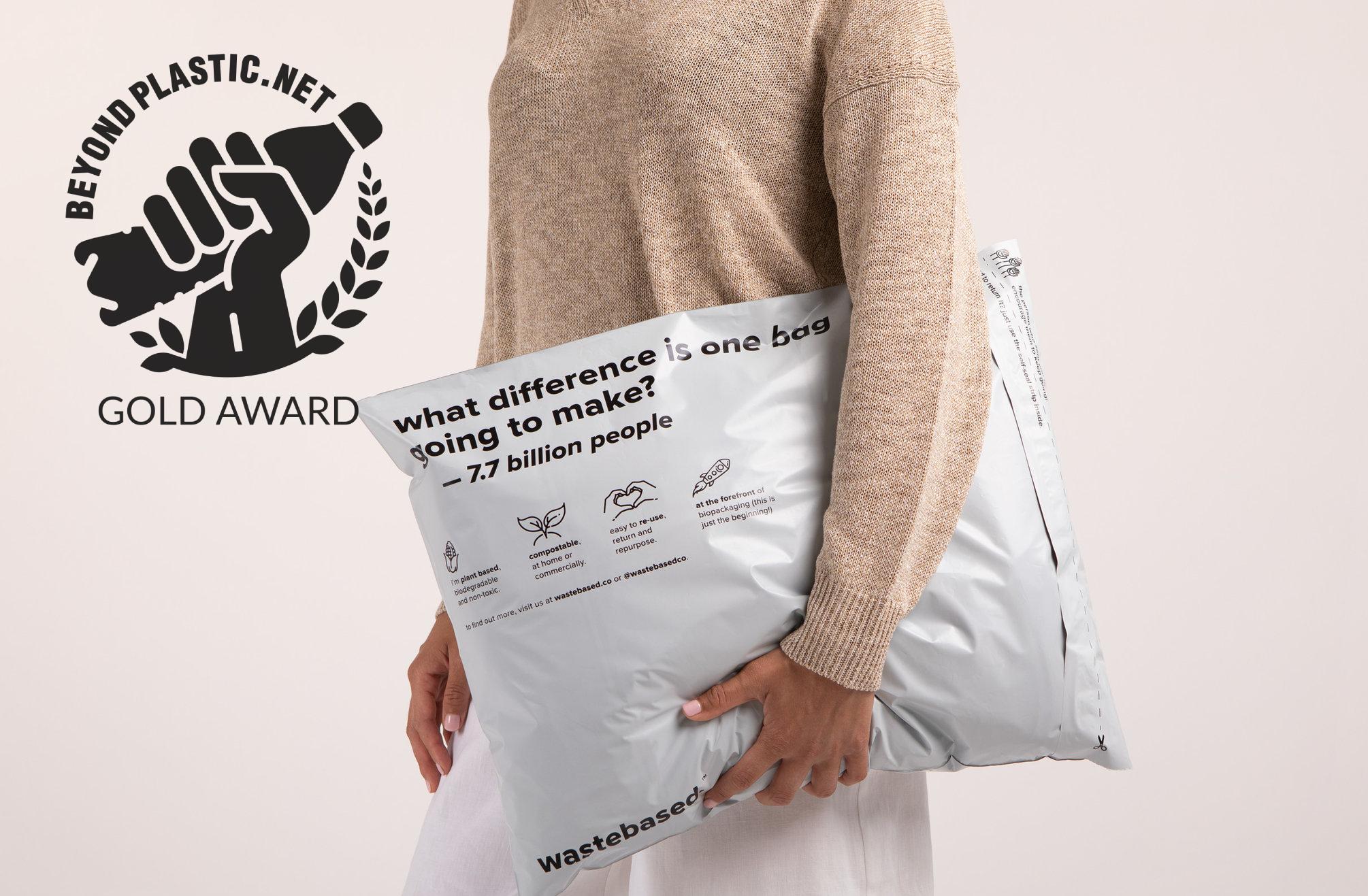 by Jack Cleary and the Wastebased Team, United Kingdom
The Item Bag 2.0 is a biodegradable, non-toxic, carbon-negative bag that is a sustainable alternative to synthetic poly bags often used to package clothing. Because it is made from a polymer similar to the one that encases dishwasher and laundry pods, it can dissolve in boiling water in seconds.
Silver: The Shellworks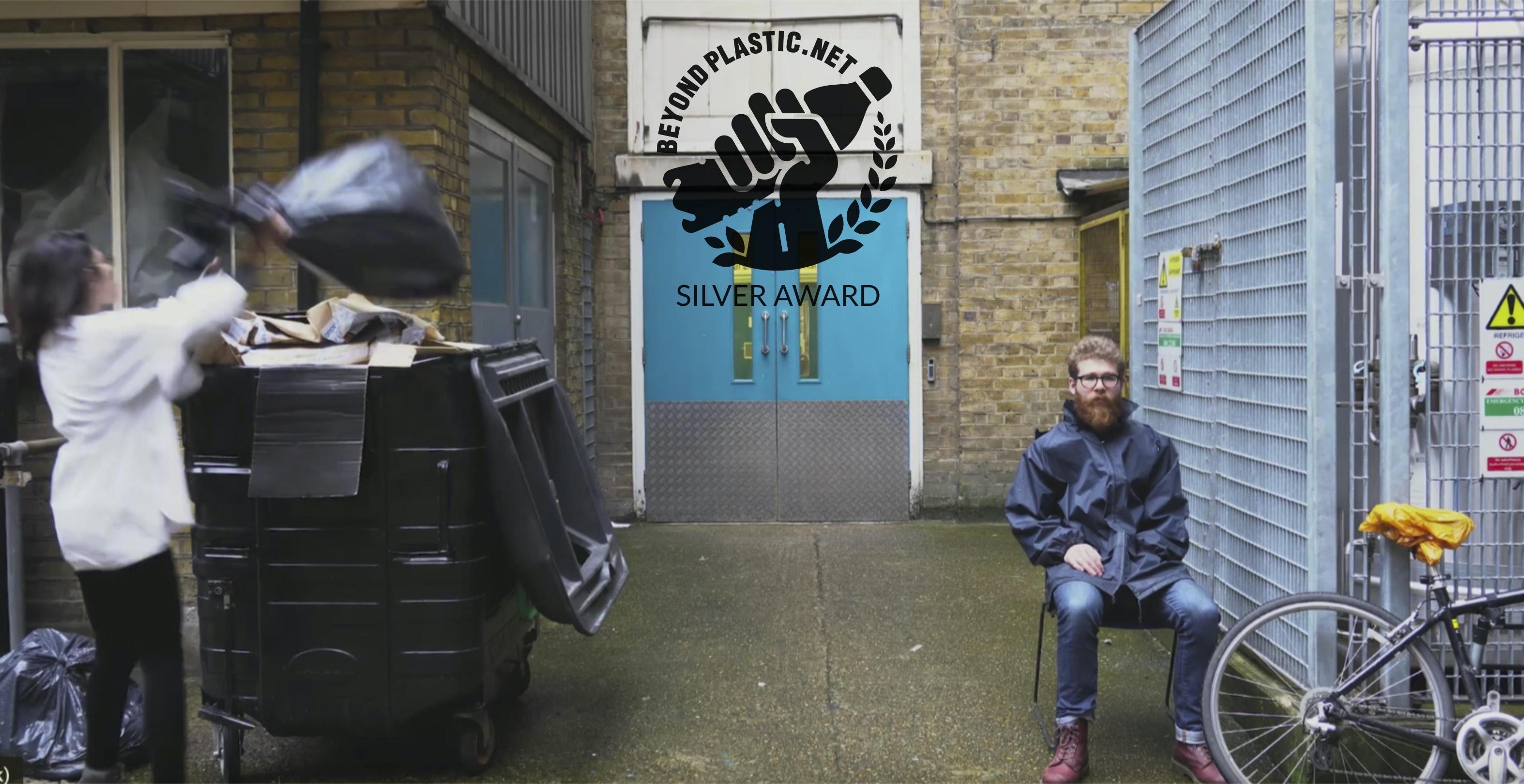 by Insiya Jafferjee, Amir Afshar, Edward Jones, United Kingdom
The Shellworks turns food waste into biopolymers to create beauty product packaging, such as bottle caps, jars, and pots; the company also uses Chitosan from shellfish waste to create secondary packaging, like trays and boxes.
Most Beautiful Solution

These are three of the most beautiful solutions to plastic packaging, according to the judges.
Gold: Shell Homage – Bio Material Out of Egg & Nut Shells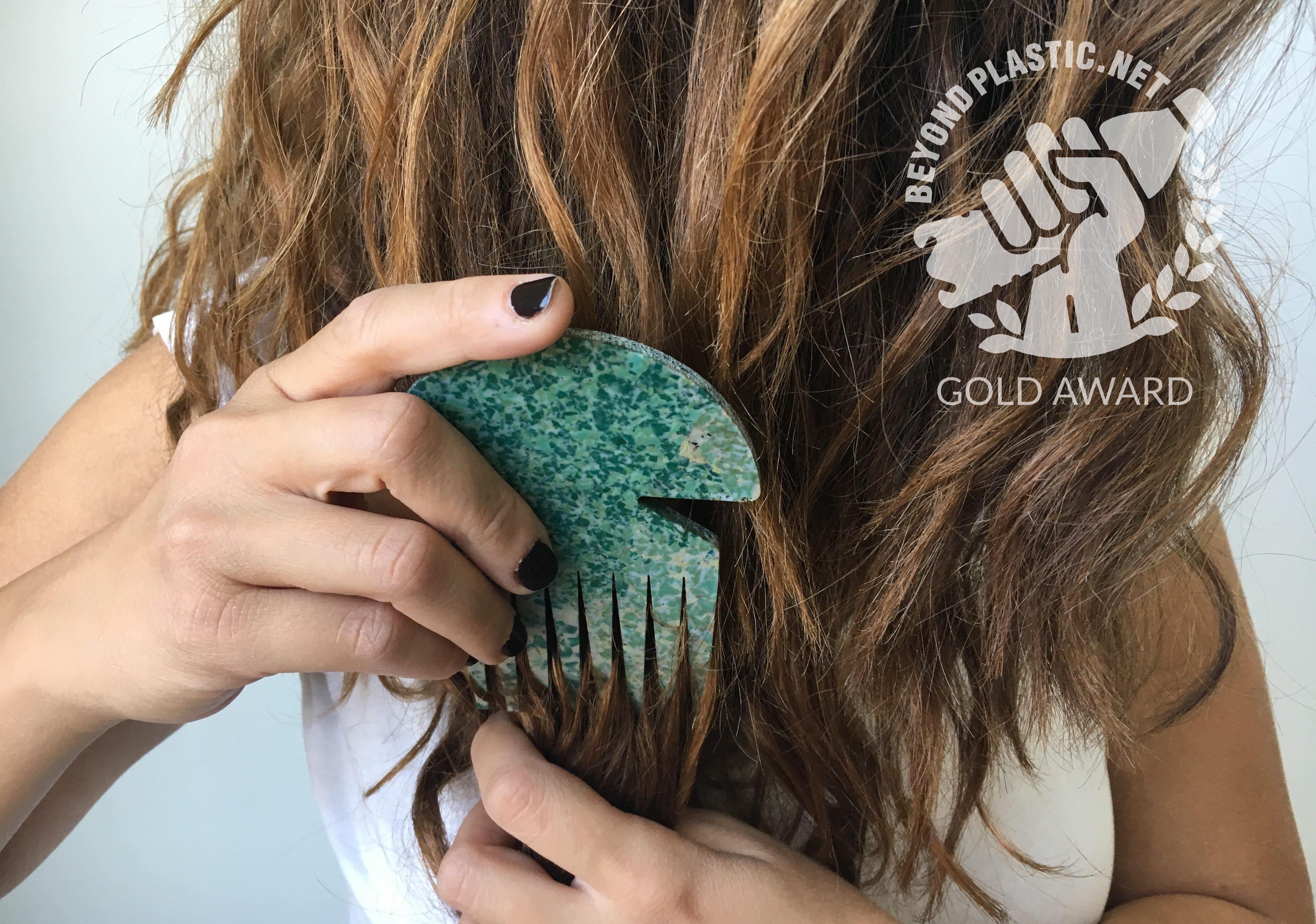 by Rania Elkalla, Germany
Shell Homage is a biodegradable, non-toxic packaging material made from discarded egg shells. The packaging material can be used across various industries, such as interior design, jewelry, and consumer goods.
Silver: Aqua Faba Foam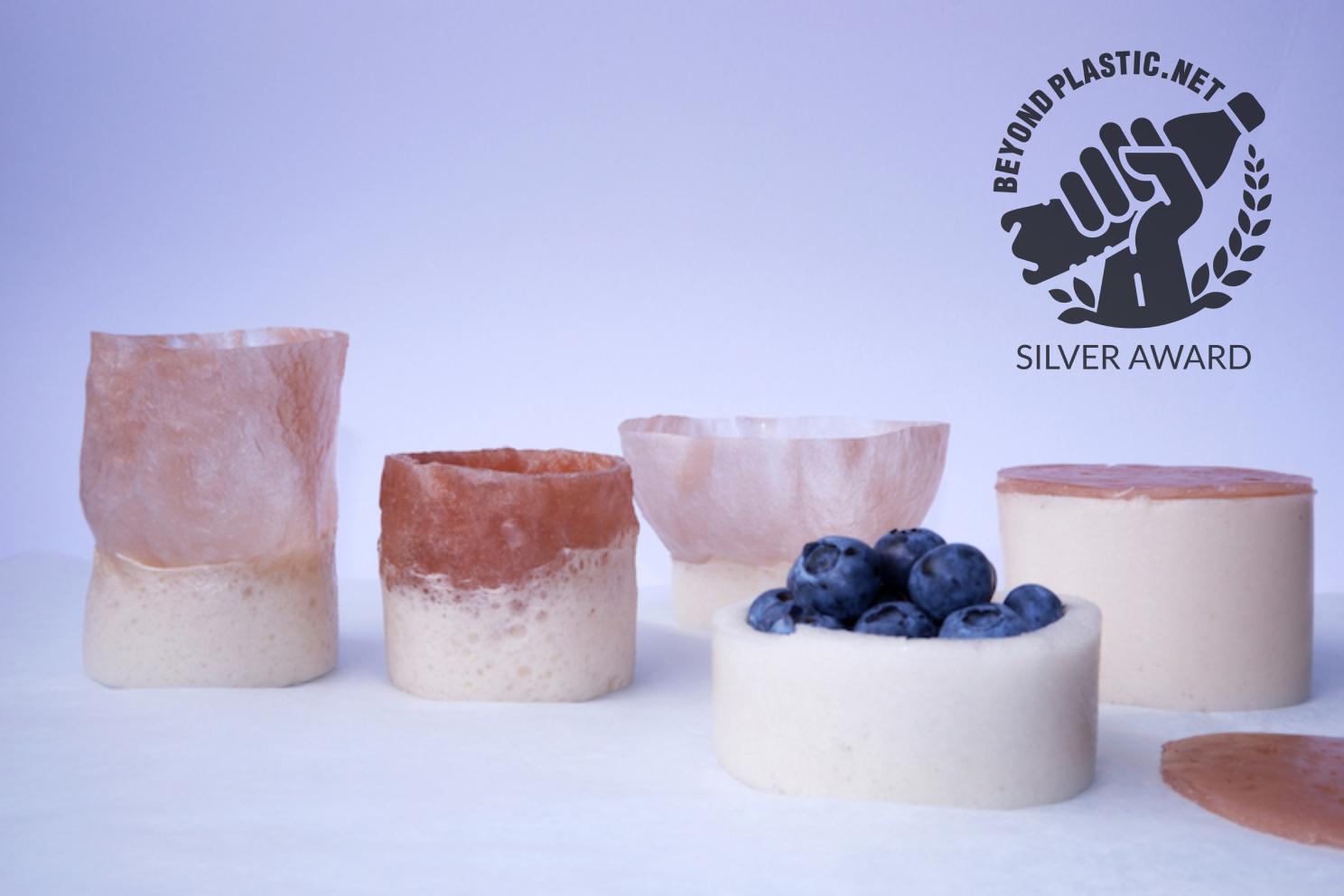 by Paula Nerlich, Germany
Aqua Faba Foam is a bioplastic derived from aquafaba, the liquid in a can of chickpeas, which is often used in baking as an alternative to eggs. Nerlich has discovered a way to use aquafaba to create both flexible and hard packaging that is biodegradable, and the team is currently testing compostability.
Bronze: desintegra.me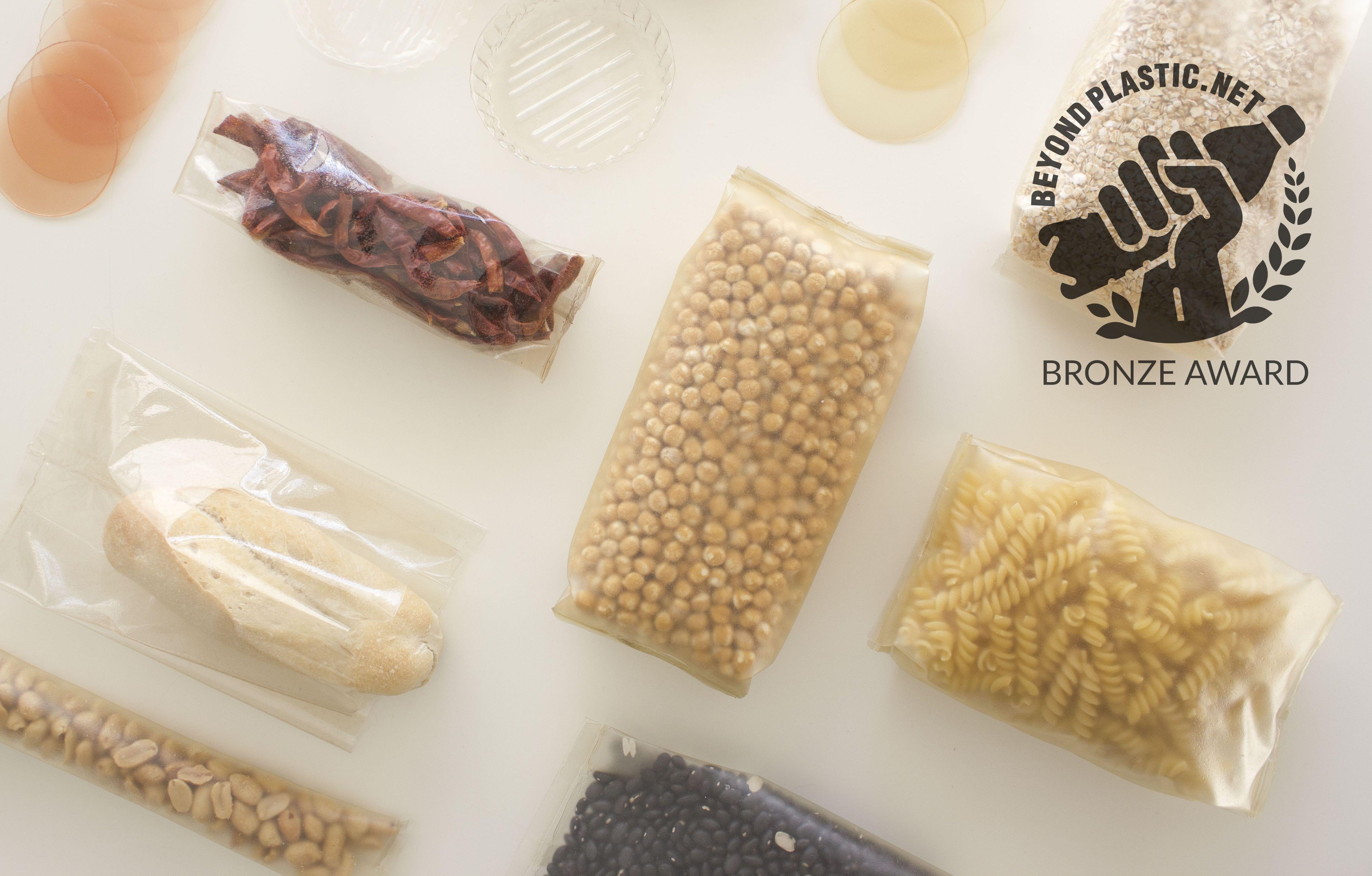 by Margarita Talep, Chile
Desintegra.me is a new plastic packaging alternative made from algae. As suggested by the name's translation from Spanish, the item can disintegrate (or biodegrade) in 2 to 4 months.
Best Initiative in Education, Journalism, Campaigning

Two initiatives tied for the gold in this category.
Gold: Choose the Reusable Cup

by Sabina Maksimova, Ilian Iliev & Evgenia Tasheva, Bulgaria
Choose the Reusable Cup is an initiative to get schools to give students their own reusable metal cups for drinking water in Bulgaria. In Bulgaria, students ages 3 to 7 are given disposable cups for water, which alone results in 550 tons of plastic waste every year.
Gold: U-Retain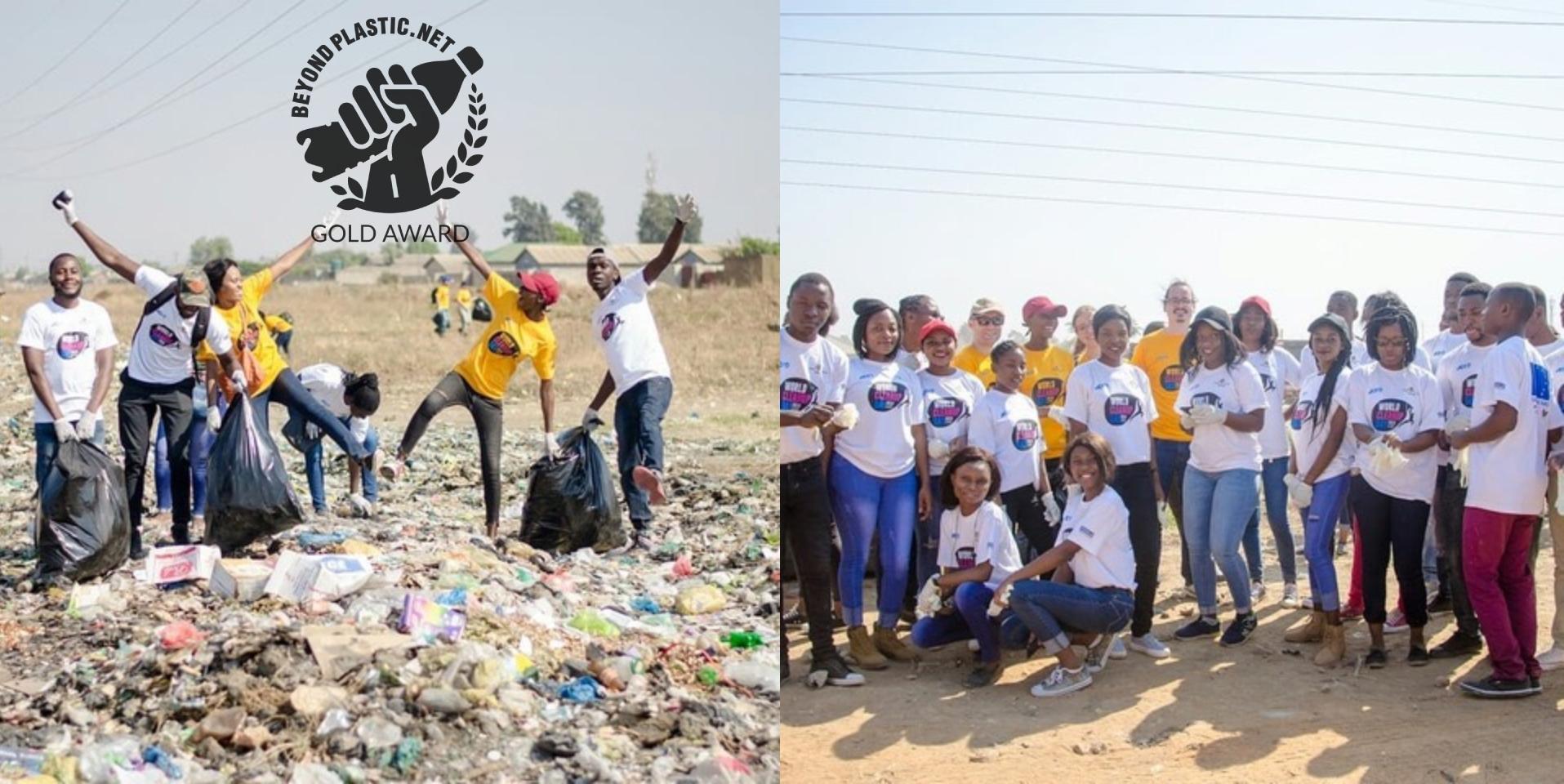 by John Emmanuel Kachakwale & Beatrice Phiri, Zambia
U-Retain is an educational and environmental campaign that collects plastic waste in Zambia, and sells it to recycling companies. U-Retain then uses the money to purchase educational materials and menstrual hygiene products for those in need.
Silver: BIOMATERIALS: A New Cultural Statement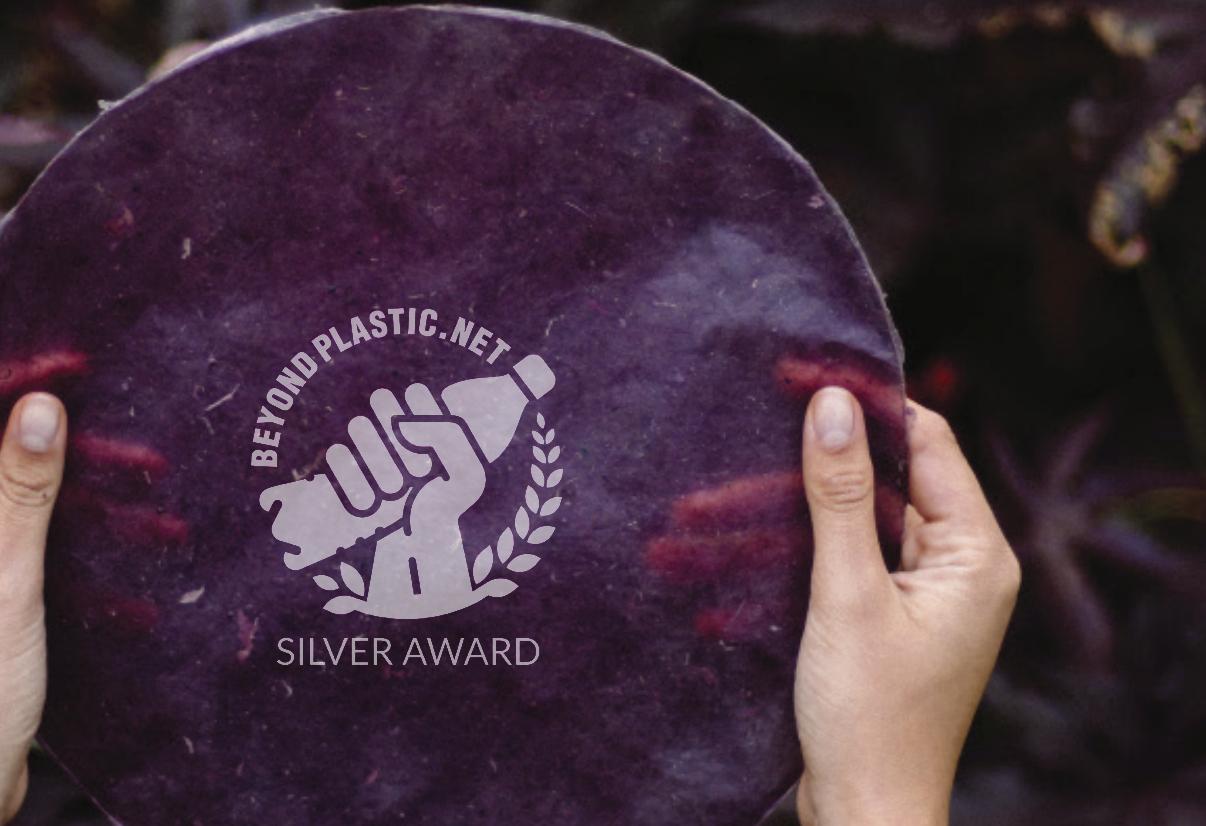 by Maria Jose Besoain and the LABVA Team, Chile
BIOMATERIALS: A New Cultural Statement is a lab where people can come to develop and grow new biomaterials, research circular economies, and connect with science.
Bronze: Dopper Changemaker Challenge Junior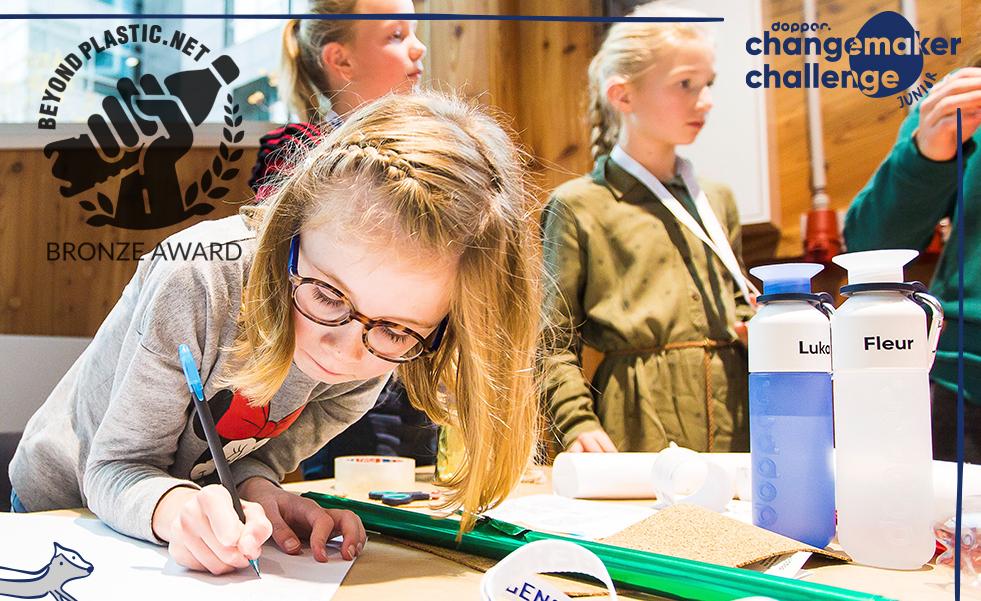 by Anneke Hendriks & Chrissie van Heijnigen, Dopper. Anne Sallaerts, Designathon Works, Netherlands
You may recognize Dopper's water bottles, which come with a built-in cup. The company scored bronze for the Dopper Changemaker Challenge Junior, an international competition that challenges children ages 8 to 12 to invent alternatives to single-use plastic.
.
Posted by
admin
on Aug 3 2020. Filed under
News at Now
,
News Worldwide
,
No Plastic
,
Zero waste
. You can follow any responses to this entry through the
RSS 2.0
. You can leave a response or trackback to this entry