'It's warm water now': climate change strands sea turtles on Cape Cod shores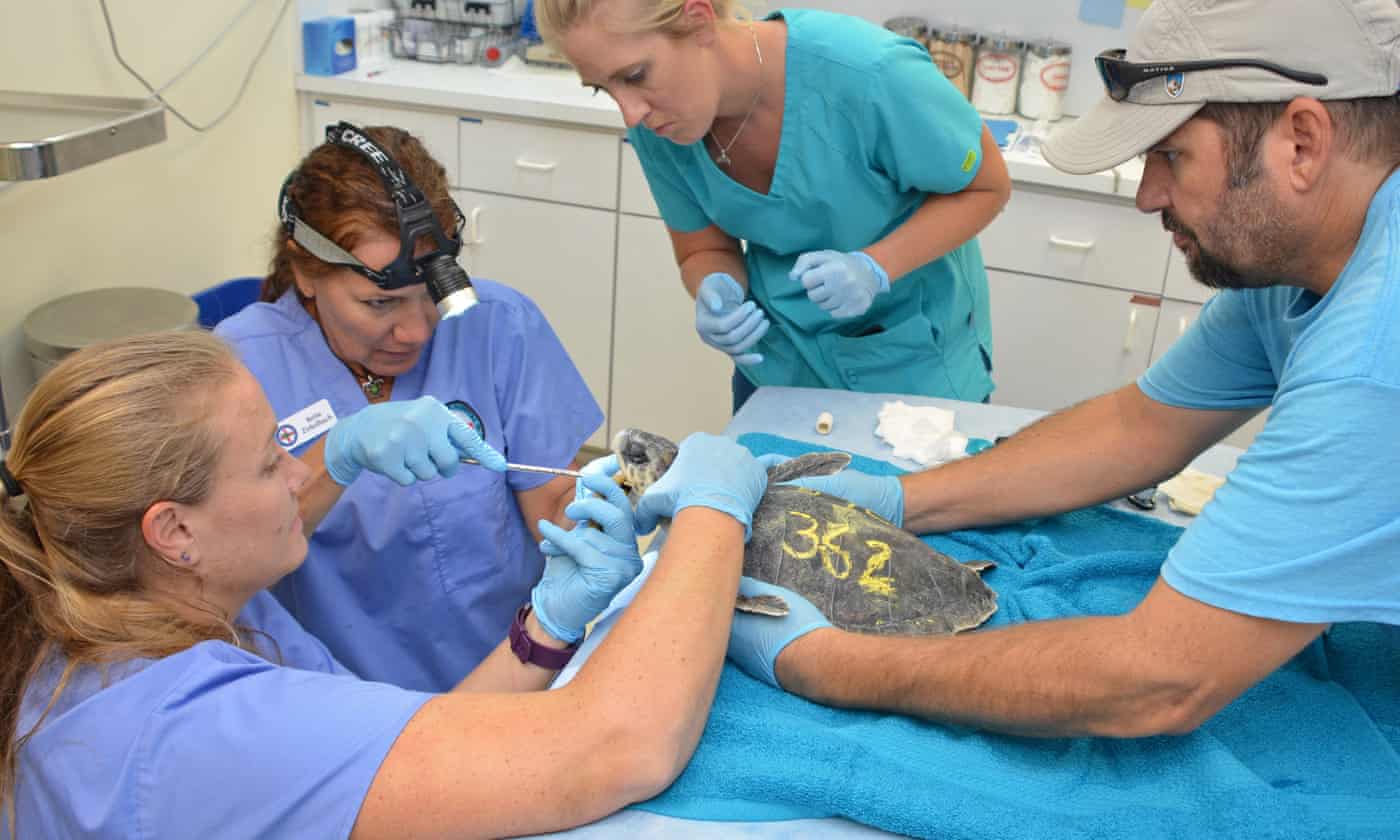 At the New England Aquarium's sea turtle hospital in a repurposed shipyard building south of Boston, the casualties of climate change swim in tanks as they recover after being pulled stunned from the beach.Every year, as autumn turns to winter and ocean temperatures off Massachusetts drop below 10C (50F), dead, dying and stricken sea turtles wash up on the shores of Cape Cod as those shelled reptiles that have failed to migrate south start to die in the chilly waters.
In the 1980s, the number of sea turtles stranded on the shores of Cape Cod every year averaged in the dozens. That average went up through the 1990s and 2000s, but over the past decade it has risen dramatically: 2014 saw more than 1,200 turtles make landfall. This year, more than 790 sea turtles have washed up on Cape Cod so far. Some 720 of those are Kemp's ridley sea turtles, a critically endangered species that nests on the shores of the much warmer Gulf of Mexico.
For More: https://www.theguardian.com/environment/2018/dec/26/climate-change-sea-turtles-massachusetts
Posted by
admin
on Dec 27 2018. Filed under
Biodiversity
,
Climate change
. You can follow any responses to this entry through the
RSS 2.0
. You can leave a response or trackback to this entry