A brief history of how plastic straws took over the world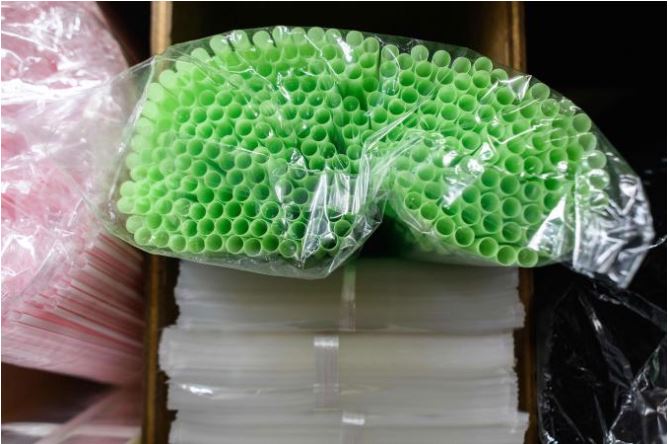 At the beginning of July 2018, Seattle became the largest U.S. city to ban plastic straws.
They're not alone. Starbucks plans to phase out plastic straws by 2020. McDonald's recently announced it will ban plastic straws at its U.K. and Ireland restaurants. Bon Appétit Management, a food service company with 1,000 U.S. locations, announced last May it will phase out plastic straws. Alaska Airlines will be one of the first airlines to phase out plastic straws and stirrers, in part thanks to an environmentally conscious girl scout.
These groups are responding to public outcry demanding action against a product that, on one hand, seems very simple—but which is harming the world's oceans, experts warn.
In just the U.S. alone, one estimate suggests 500 million straws are used every single day. One study published earlier this year estimated as many as 8.3 billion plastic straws pollute the world's beaches. Eight million tons of plastic flow into the ocean every year, and straws comprise just 0.025 percent of that. But that hasn't stopped the straw from becoming the major focus of recent environmental campaigns. This is in part because, for most able-bodied people, the straw is something you can easily do without. Eliminating plastic straw usage rarely requires a drastic change in behavior.
For More: https://www.nationalgeographic.com/environment/2018/07/news-plastic-drinking-straw-history-ban/
But if they're so easy to do without, how did they become so ubiquitous in the first place? (Read more about efforts to reduce plastic straws.)
Posted by
admin
on Mar 4 2019. Filed under
No Plastic
. You can follow any responses to this entry through the
RSS 2.0
. You can leave a response or trackback to this entry