Arctic has warmest winter on record: 'Never seen anything like this'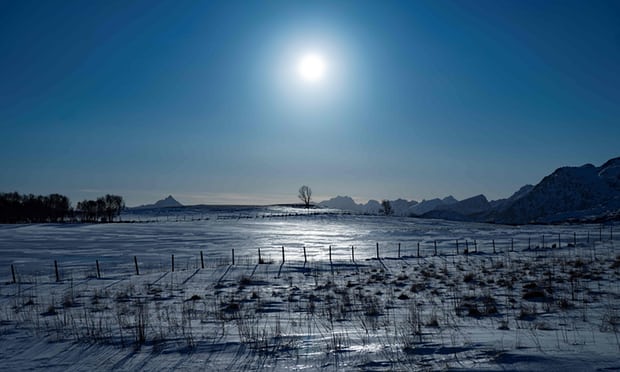 The Arctic winter has ended with more news that is worrying even the scientists who watch the effects of climate change closely.
The region experienced its warmest winter on record. Sea ice hit record lows for the time of year, new US weather data revealed on Tuesday.
"It's just crazy, crazy stuff," said Mark Serreze, director of the National Snow and Ice Data Center in Boulder, Colorado, who has been studying the Arctic since 1982. "These heat waves – I've never seen anything like this."
Experts say what's happening is unprecedented, part of a global warming-driven cycle that probably played a role in the recent strong, icy storms in Europe and the north-eastern US.
The land weather station closest to the North Pole, at the tip of Greenland, spent more than 60 hours above freezing in February. Before this year, scientists had seen the temperature there rise above freezing in February only twice before, and then extremely briefly. Last month's record-high temperatures have been more like those typical of May, said Ruth Mottram, a climate scientist at the Danish Meteorological Institute.
Read more: https://www.theguardian.com/world/2018/mar/06/arctic-warmest-winter-record-climate-change
Posted by
admin
on Mar 7 2018. Filed under
Climate change
,
News Worldwide
. You can follow any responses to this entry through the
RSS 2.0
. You can leave a response or trackback to this entry