Attenborough to front climate-change film as BBC moves from teach to preach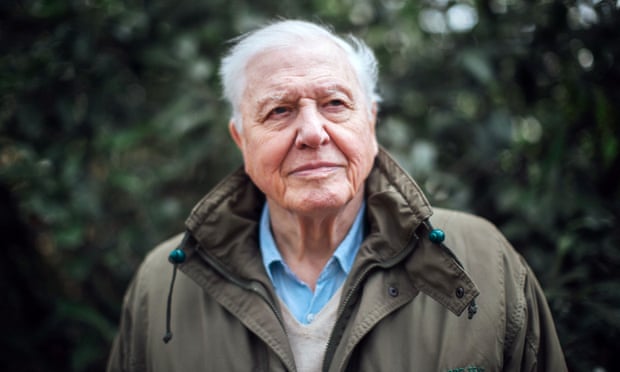 Natural history programming is one of the oldest and most sustainable forms of TV life. It is 50 years since David Attenborough made his first major TV documentary series, The Miracle of Bali, its title capturing the eyes-wide wonder of the genre at the time.But the climate of the BBC Natural History Unit, for which Attenborough has made most of his shows, has changed radically – because of climate change.
The BBC announced late on Friday that Attenborough, 92, will present a 60-minute film, Climate Change – The Facts, which will be screened this spring on BBC One. The show is a consolation for BBC executives, who had been flustered that the next TV project of the presenter most identified with the corporation will be with the streaming service Netflix: Our Planet, an eight-part documentary series, starts on 5 April.
Climate Change – The Facts is part of a rolling season of programmes, under the banner Our Planet Matters, that starts on Sunday night on BBC One. Chris Packham, one of Attenborough's younger heirs, will introduce Blue Planet Live, billed as a "week-long examination of the health of our oceans and their wildlife", focusing first on "the increasingly fragile Great Barrier Reef."
Such words – "health", "fragile" – are the new language of natural history television. Whereas earlier work in the genre – led by Attenborough's Life on Earth (1979) and Blue Planet (2001) – looked at the world with wonder, more recent shows seeking to highlight and reverse environmental damage have adopted a graver tone.
For More: https://www.theguardian.com/tv-and-radio/2019/mar/22/attenborough-to-front-climate-change-film-as-bbc-moves-from-teach-to-preach
Posted by
admin
on Mar 24 2019. Filed under
Climate change
. You can follow any responses to this entry through the
RSS 2.0
. You can leave a response or trackback to this entry