Blue-green toxic algae invades Florida river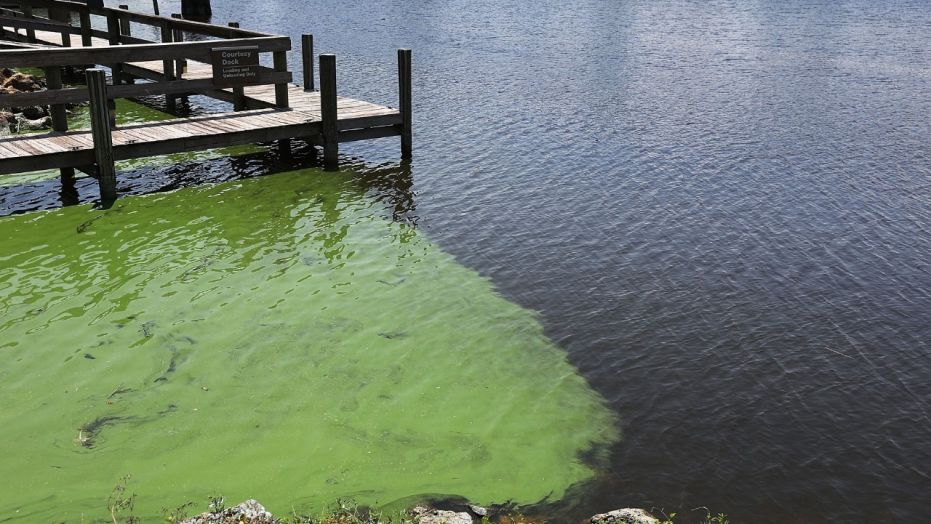 As Florida reels from the 'red tide' algae bloom on its Gulf Coast, a freshwater bloom on the other side of the state has caused blue-green toxic slime to appear in the St. Lucie River.
LiveScience reports that the blanket of goo is choking the estuary near Florida's southeastern coast.
Citing the Florida Department of Environmental Protection, TCPalm reports that a recent sample taken from the St. Lucie River estuary contained toxins that are 10 times the level considered hazardous.
read more: http://www.foxnews.com/science/2018/08/15/blue-green-toxic-algae-invades-florida-river.html