Coalition of major companies trial reusable packaging for online orders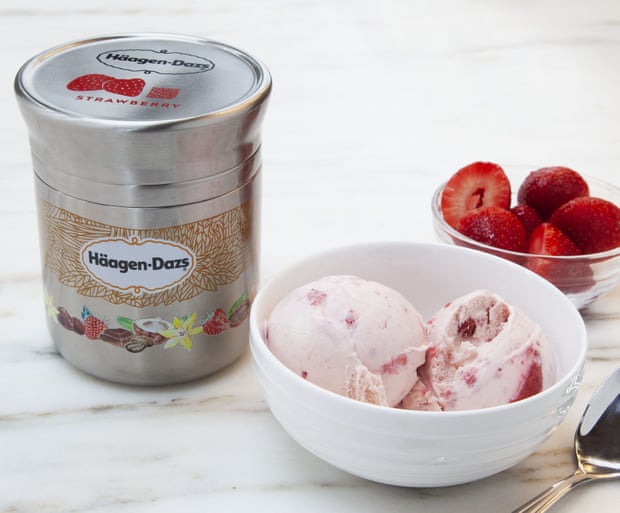 Several of the world's biggest consumer goods companies are to trial a new scheme of refillable and returnable containers for some of its leading brands in place of their current plastic packaging, which could significantly reduce waste.
Under the Loop scheme, customers can make online orders for goods, such as shampoo, washing powder and mouthwash, that normally come in single-use plastic packaging. They will be delivered instead in durable, refillable containers that can be collected from the doorstep and cleaned for reuse. Procter & Gamble, Unilever, PepsiCo, Coca-Cola, Nestlé and Danone are among the big names signing up to run a pilot scheme. "This is hassle-free and convenient for the consumer," said Virginie Helias, vice president of global sustainability for Procter & Gamble. "You can receive your order within 24 hours and you can return your bottle when empty."
The Loop scheme is run by the recycling companyTerraCycle. Key to the scheme is online ordering, which means people do not need to bring their old containers to shops to have them refilled, and fits well with people's increasing tendency to shop online.
Much of the plastic packaging currently used either cannot be recycled or has little value when recycled. By cutting out the need for single-use containers, Helias hopes to make "significant" reductions in plastic waste, but until the pilot schemes are evaluated it is difficult to estimate the savings, or the costs.
For More: https://www.theguardian.com/business/2019/jan/24/coalition-of-major-companies-trial-reusable-packaging-for-online-orders
Posted by
admin
on Feb 2 2019. Filed under
No Plastic
. You can follow any responses to this entry through the
RSS 2.0
. You can leave a response or trackback to this entry