Congo basin's peaty swamps are new front in climate change battle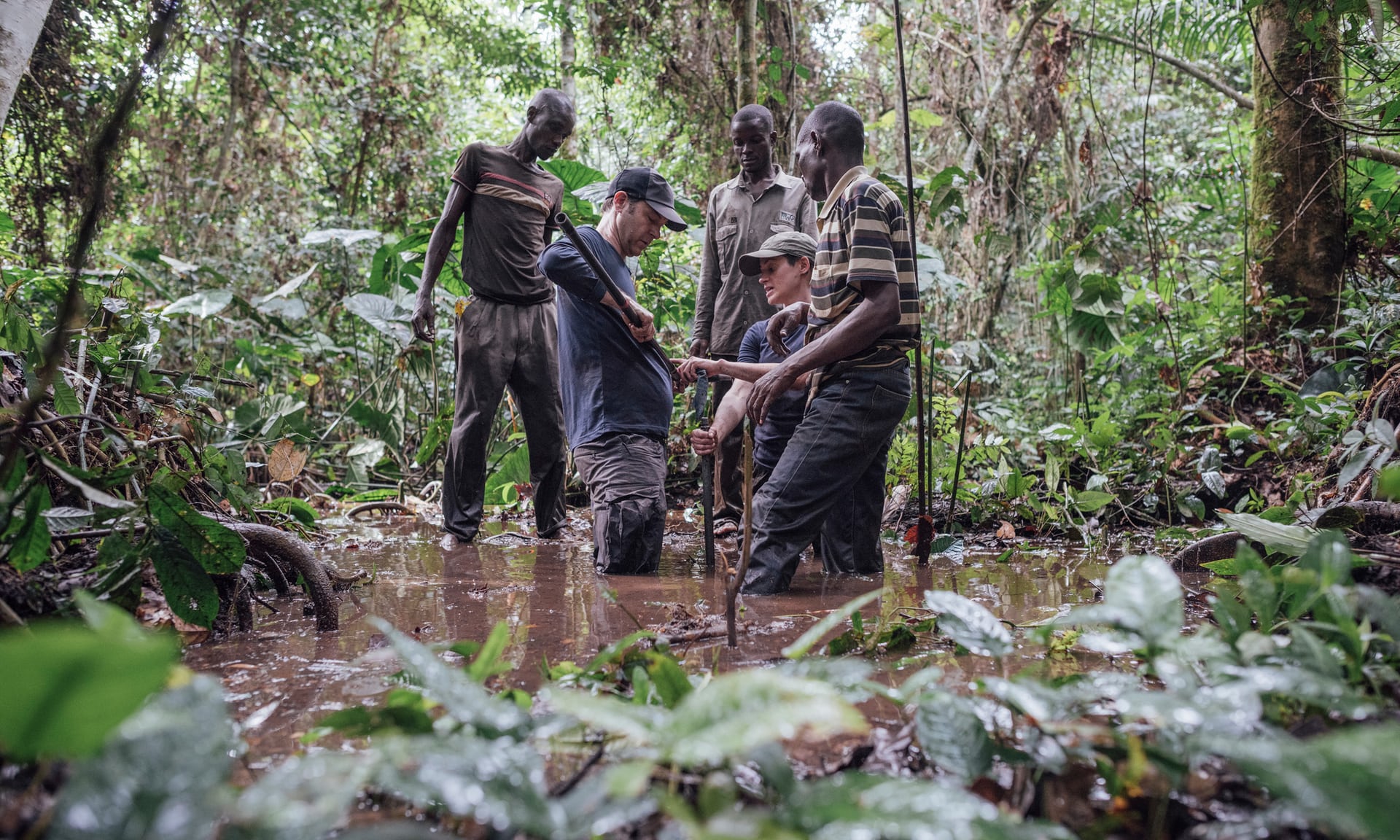 Stumbling on submerged roots, attacked by bees and wading waist-deep through leech-infested water, the three researchers and their Pygmy guides progress at just 100 metres an hour through the largest and least-explored tropical bog in the world.
The group halt and unpack what looks like a spear, which is plunged over and over again into the waterlogged forest floor. Each time it brings up a metre-long core of rich, black peat made up of partly decomposed leaves and ancient plantlife. The deepest the steel blade reaches before meeting the underlying clay is 3.7 metres.
Leeds University forest ecologists Simon Lewis and Greta Dargie cheer. The peat bed below the tangle of trees and water in the geographical heart of Africa is much deeper than they expected; and because peat stores carbon and slows global warming, their new research conducted last week in the Democratic Republic of the Congo (DRC)will be welcome news for the 194 countries meeting in Bonn for the annual UN climate conference.
Read more :
http://www.theguardian.com/environment/2017/nov/12/congo-basin-swamps-peatlands-carbon-climate-change
Posted by
admin
on Nov 12 2017. Filed under
Climate change
,
Environmental livelihood
,
Water & Wetland
. You can follow any responses to this entry through the
RSS 2.0
. You can leave a response or trackback to this entry