Coronavirus symptoms: 10 key indicators and what to do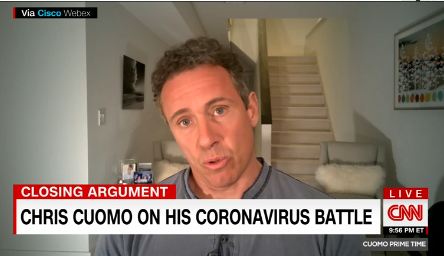 (CNN)Scientists are learning more each day about the mysterious novel coronavirus and the symptoms of Covid-19, the disease it causes.
Fever, cough and shortness of breath are found in the vast majority of all Covid-19 cases. But there are additional signals of the virus, some that are very much like cold or flu, and some that are more unusual.
Any or all symptoms can appear anywhere from two to 14 days after exposure to the virus, according to the US Centers for Disease Control and Prevention.
Here are 10 signs that you or a loved one may have Covid-19 — and what to do to protect yourself and your family.
1. Shortness of breath

Shortness of breath is not usually an early symptom of Covid-19, but it is the most serious. It can occur on its own, without a cough. If your chest becomes tight or you begin to feel as if you cannot breathe deeply enough to fill your lungs with air, that's a sign to act quickly, experts say.
"If there's any shortness of breath immediately call your health care provider, a local urgent care or the emergency department," said American Medical Association president Dr. Patrice Harris.
"If the shortness of breath is severe enough, you should call 911," Harris added.
The CDC lists other emergency warning signs for Covid-19 as a "persistent pain or pressure in the chest," and "bluish lips or face," which can indicate a lack of oxygen.
Get medical attention immediately, the CDC says.
Fever is a key sign of Covid-19. Because some people can have a core body temperature lower or higher than the typical 98.6 degrees Fahrenheit (37 degrees Celsius), experts say not to fixate on a number.
CNN anchor Chris Cuomo, who is battling the virus from his home in New York, is one of those people.
"I run a little cool. My normal temperature is 97.6, not 98.6. So, even when I'm at 99 that would not be a big deal for most people. But, for me, I'm already warm," Cuomo told CNN Chief Medical Correspondent Dr. Sanjay Gupta
in a CNN Town Hall.
Most children and adults, however, will not be considered feverish until their temperature reaches 100 degrees Fahrenheit (37.7 degrees Celsius).
"There are many misconceptions about fever," said Dr. John Williams, chief of the division of pediatric infectious diseases at the University of Pittsburgh Medical Center Children's Hospital of Pittsburgh.
"We all actually go up and down quite a bit during the day as much as half of a degree or a degree," Williams said, adding that for most people "99.0 degrees or 99.5 degrees Fahrenheit is not a fever."
Don't rely on a temperature taken in the morning, said infectious disease expert Dr. William Schaffner, a professor of preventative medicine and infectious disease at Vanderbilt University School of Medicine in Nashville. Instead, take your temperature in the late afternoon and early evening.
"Our temperature is not the same during the day. If you take it at eight o'clock in the morning, it may be normal," Schaffner explained.
"One of the most common presentations of fever is that your temperature goes up in the late afternoon and early evening. It's a common way that viruses produce fever."
Coughing is another common symptom, but it's not just any cough.
"It's not a tickle in your throat. You're not just clearing your throat. It's not just irritated," Schaffner explained.
.
Posted by
admin
on Apr 16 2020. Filed under
Health
,
News at Now
,
News Worldwide
. You can follow any responses to this entry through the
RSS 2.0
. You can leave a response or trackback to this entry