Costs continue to act as drag on use of renewable energy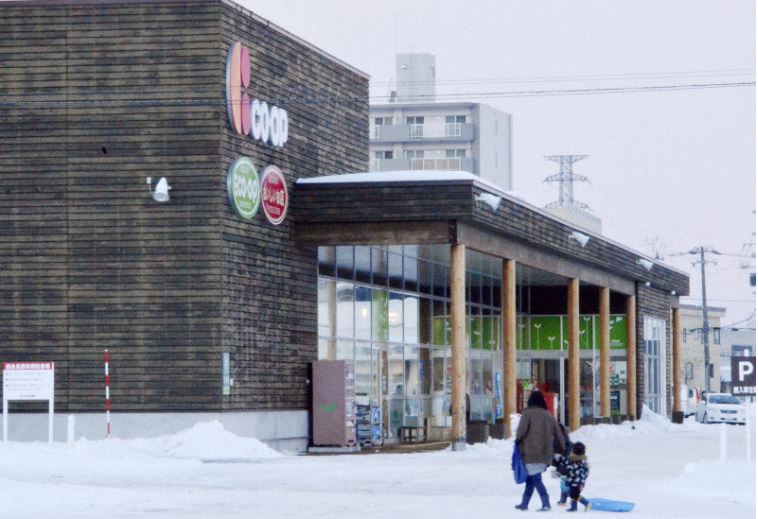 SAPPORO (Kyodo) — Co-op Sapporo, a consumer cooperative in Sapporo, Hokkaido, joined the RE100 international alliance of companies committed to using 100 percent renewable electricity for their operations in October, about a month after a major earthquake caused a blackout across Japan's northernmost main island.
The blackout was triggered by a failed emergency step designed to prevent exactly what happened after the magnitude 6.7 earthquake at the critical Tomato-Atsuma power plant, a coal-fired facility, which was supplying nearly half Hokkaido's electricity.
The shutdown of the plant, with a total power output of 1.65 million kilowatts, upset the balance of supply and demand for electricity and caused the blackout. As a result, Co-op Sapporo was forced to dispose of food waste, among other losses, because its cold storage system failed to work.
Co-op Sapporo has reduced emissions of carbon dioxide (CO2) at a 3,000-square-meter supermarket it operates in Teine Ward, Sapporo, by 40 percent in comparison with its other supermarkets as it used environment-friendly materials in building the wooden structure, according to the cooperative. CO2 emissions when the market is open for operation have also been cut by half.
As a medium-term target, Co-op Sapporo will seek to secure 60 percent of energy used in its offices and stores from renewable sources by fiscal 2030.
For More:https://mainichi.jp/english/articles/20190211/p2g/00m/0fe/057000c
Posted by
admin
on Feb 12 2019. Filed under
Renewable energy
. You can follow any responses to this entry through the
RSS 2.0
. You can leave a response or trackback to this entry