Could This Tough Bacteria Survive on Mars?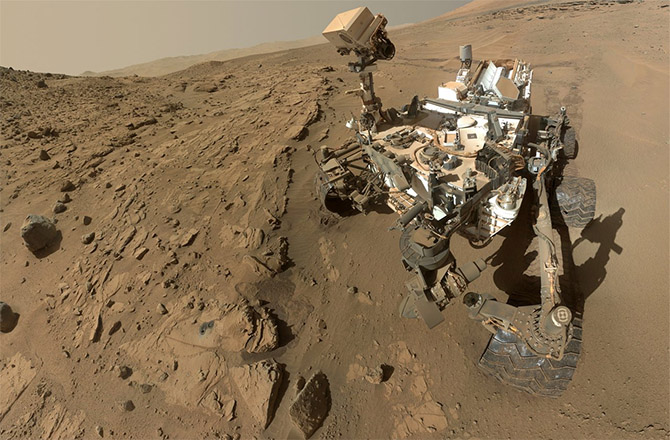 The last thing scientists searching for life on Mars want to find is a colony of hitchhiking microbes from Earth. To that end, an experiment poised to begin week aims to put some of the planet's most tenacious bacteria through an ultimate survivors' challenge.
It would be extremely exciting to find life on another planet. How should we be looking for it, and does this discovery hold the key to finally discovering it? Four million spores of Bacillus pumilus SAFR-032, a highly resilient strain of bacteria, will ride a helium balloon to the edge of space so they can bask in the frigid cold, extreme low pressure and intense solar ultraviolet radiation at the edge of space.
he idea is to simulate conditions that would be experienced on Mars so that scientists can better gauge which microbes or types of microbes pose the greatest risk of contamination. "We want to make sure that if we find life on Mars we know we found life that is Martian life, not contamination we brought from the Earth," said NASA lead scientist Ellen Stofan.
"Certainly in areas where there is water, we need to be cautious — extremely cautious — as we move toward exploring them. However, those areas could potentially be the most interesting areas to explore," she added. The strain of bacteria to be tested first is commonly found in clean rooms where spacecraft are assembly for launch. The experiment samples have been divided into four groups of 1 million spores each. One group will be exposed to the near-space environment for six hours, the next for 12 hours, the next for 18 hours and the last for 24 hours before the experiment chamber parachutes back to Earth for recovery.
It takes seven months or longer for a spacecraft to reach Mars, but scientists say they expect to see changes in the bacteria after even short exposures in the near-space environment. "We do expect to see a pretty measurable decline in the viability of these spores … and we can extrapolate what this may look like for a longer period of time," microbiologist David Smith, with NASA's Ames Research Center in California, told Discovery News.
In addition to looking for surviving spores, scientists will analyze the genome of cells to look for changes due to exposure in the stratosphere. "Hopefully, work like this will be able to tell us which contamination to expect. That's basically the essence of the work," Smith said. Unlike similar experiments that have taken place outside the International Space Station, the upcoming Exposing Microorganisms in the Stratosphere (E-MIST) experiment spreads out the spores in a shallow layer so they cannot shelter beneath cells that have been killed off, he added.
The E-MIST experiment chamber completed a test run last year and is now certified for science flights. So far, weather conditions at the balloon launch site in New Mexico have not been suitable for flight. The next opportunity for launch is most likely on Saturday, Smith said.
Source
Discovery. 6 Oct, 2015. http://news.discovery.com/space/alien-life-exoplanets/could-this-tough-bacteria-survive-on-mars-151006.htm
Posted by
admin
on Oct 7 2015. Filed under
News Worldwide
. You can follow any responses to this entry through the
RSS 2.0
. You can leave a response or trackback to this entry