Environmental activists demand emergency regulations to ban lead-based paints in Bangladesh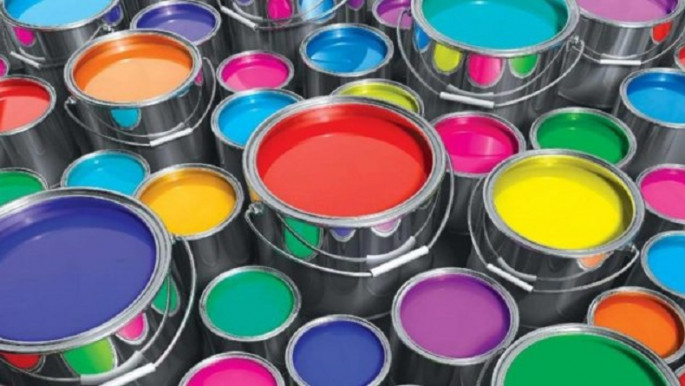 Dhaka, 10 November, 2020: They highlighted harmful effects of lead pollution through banners, placards, festoons, etc., at a human chain formed to mark the 8th International Lead Poisoning Prevention Week
Currently, 90 parts per million (ppm) lead is being used in paint in Bangladesh; Photo: Courtesy
The Environment and Social Development Organisation (ESDO) has demanded that relevant authorities ban all kinds of lead paints and take necessary measures to enforce emergency regulations.
The organisation made the demands at a human chain formed in front of the National Press Club on Saturday to mark the 8th International Lead Poisoning Prevention Week or ILPPW-2020.
The organisation has been working since 2008 to advance the international goal of eliminating lead by formulating and implementing rules on lead-based paints and other products in Bangladesh.
Members from ESDO, Green Club, Girls Guide and volunteers from Daffodil International University participated in the event.
They highlighted the harmful effects of lead pollution through banners, placards, festoons, etc., and chanted slogans, demanding a ban on lead-based paints.
The organisation said paints with high lead levels act as a major source of lead contamination in the human body, especially in children. Lead poisoning impairs children's intelligence, and causes inattention, hearing loss, and impaired behavioral development.
To mitigate the crisis, ESDO proposed some measures, including raising awareness about the harmful effects of lead on human health, informing children about lead contamination, preventing the spread of lead, and highlighting stakeholders' efforts.
They ended Saturday's event with a rally from the National Press Club to Raju Bhaskarja sculptures in Dhaka University.
While most comments will be posted if they are on-topic and not abusive, moderation decisions are subjective. Published comments are readers' own views and The Business Standard does not endorse any of the readers' comments.
.
.
Posted by
admin
on Nov 10 2020. Filed under
Health
,
News at Now
,
No Lead Paint
,
No Toxic
. You can follow any responses to this entry through the
RSS 2.0
. You can leave a response or trackback to this entry