Experts: Adequate supply of food in Bangladesh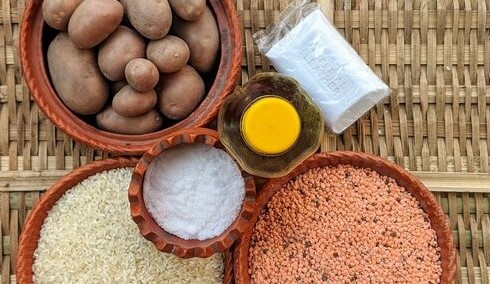 Dhaka, 8 October, 2020: At least 11 million tons of potatoes was cultivated in the current season, which can feed the country for another 11 months
Experts on Monday said that there was sufficient supply of rice, wheat, potatoes, lentils and maize in Bangladesh.
Additionally, they also said that the stock of rice could meet the country's consumption demands until December 15 later this year, according to a press release.
They made the remarks at a webinar titled "Bangladesh's Food Security and Commerce Amid the Covid-19 Pandemic", organized by the Press Institute of Bangladesh (PIB), in association with the United Nation's Food and Agriculture Organization (FAO).
The experts also said that the adequate supply of wheat, potatoes, edible oil, lentils and maize could meet the country's internal demands until January 21, 2021, April 7, 2021, November 20, 2020, February 7, 2021 and April 30, 2021 respectively.
Md Monirul Hasan, FAO's market and trade policy adviser, said that Boro cultivation in the country had increased in fiscal year 2019-20 by 6.5%, compared to the previous fiscal, while 1.245 million tons of wheat was produced in the 2019-20 fiscal, the highest in the past three years.
The government has so far collected 220,000 tons of paddy and 767,000 tons of rice in the current Boro season, against a target of 800,000 tons and 1.15 million tons respectively, he revealed.
In the 2019-20 fiscal, 64,500 tons of wheat was imported against a target of 75,000 tons. The FAO market and trade policy adviser urged the government to import within the given deadlines to ensure proper public food distribution.
He also mentioned that at least 11 million tons of potatoes was cultivated in the current season, which can feed the country for another 11 months.
Bhaskar Goswami, planning and coordination specialist of UN FAO's Meeting the Under-Nutrition Challenge project, said although food prices were low from January to May earlier this year due to the Covid-19 pandemic, they began to rise again from June.
Zafar Wazed, director general of PIB, presided over the program, while Naoki Minamiguchi, chief tactical adviser of UN FAO's Meeting the Under-Nutrition Challenge project, delivered the welcome speech.
.
Posted by
admin
on Oct 8 2020. Filed under
Food security
,
News at Now
. You can follow any responses to this entry through the
RSS 2.0
. You can leave a response or trackback to this entry