Food industry focuses on mitigate climate change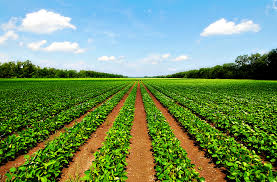 Faced with a raw materials scarcity due to climate change, food and drink giants have turned to a sustainable management in order to protect the environment and ensure their future viability. The global population is expected to rise from 7.3 billion today to 9.7 billion in 2050, according to UN projections.  As a consequence, according to a survey published in July by FoodDrinkEurope, this will require a 60% increase in food supplies globally, as well as a 30% rise in global demand for water for agriculture.
A report of the Intergovernmental Panel on Climate Change for 2014 has warned that the climate change will eventually affect "all aspects of the food security", including food production and price stability. "Global temperature increases of 4°C or more above late-20th-century levels, combined with increasing food demand, would pose large risks to food security globally and regionally," the report warns. The food and beverage industry is the world's biggest purchaser of agricultural raw materials, and the impact of the climate change jeopardizes its future viability.
In the light of the industry risk due to climate change and increasing pressure on natural resources, the food and drink industry is increasingly focusing on the primary stages of the supply chain.
Sustainable sourcing
The sustainable sourcing of raw materials is considered to be a critical phase at the beginning of the economic cycle.Many food industries have set up partnerships with farmers aiming to ensure the sustainable sourcing of their raw materials, taking at the same time full account of environmental, social and economic considerations.  According to FoodDrinkEurope's data, 82% of its food and drink manufacturers are implementing a strategy to ensure the sustainable sourcing of their ingredients.
As part of that strategy, actions include encouraging their agricultural suppliers to undertake sustainable agricultural management practices in order to try to mitigate climate change, researching and developing more resilient raw materials, and working with smallholder farmers.  In addition, a significant part of these partnerships are the evaluation and systematic monitoring of farming practices based on environmental, social and economic criteria.
Several food giants have launched their own sustainable farming initiatives which are considered a "win-win" game for the food industry, the environment and small farmers. Kellogg is committed to supporting to 15,000 smallholder rice growers across the world by 2020, while Pepsico is using its own programmes to help farmers in Belgium, the Netherlands, France and Germany to step up the use of organic fertilizers.
Source
Environmental news Network. http://www.enn.com/business/article/49169
Posted by
admin
on Nov 22 2015. Filed under
News Worldwide
. You can follow any responses to this entry through the
RSS 2.0
. You can leave a response or trackback to this entry