Free Comic Book Day 2019 Offerings Include Special Issue Of The Avengers And More!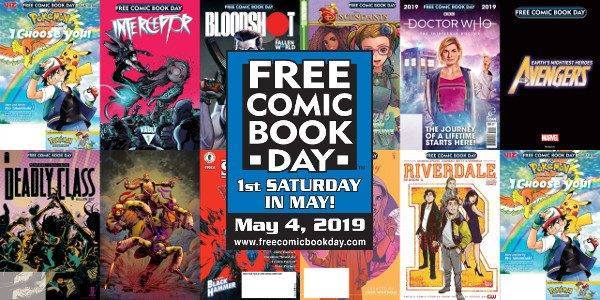 Comic book lovers, or anyone who enjoys free things, will be pleased to know that Saturday, May 4, 2019, is Free Comic Book Day. This means that you and your friends can walk into any one of the 2300+ participating vendors worldwide and obtain a copy of one, or more, of the 51 graphic novels that have been specially published for the event, without paying a cent.
Now in its 18th year, the global event, celebrated annually on the first Saturday of May, is the brainchild of comic book retailer Joe Field. The proprietor of the Concord, CA-based Flying Colors Comics & Other Cool Stuff came up with the idea in 2002, after observing the success of ice cream manufacturer Ben & Jerry's Free Cone Day. Believing giving away comic books would expose a new generation of readers, both young and old, to the magical world of graphic novels, he suggested the idea to fellow retailers, publishers, and distributors. Not only did everyone agree, but the publishers also volunteered to release special issues in honor of Free Comic Book Day.
Read More: https://www.dogonews.com/2019/4/29/free-comic-book-day-2019-offerings-include-special-issue-of-the-avengers-and-more