How to Protect your Child from Colds and Flu in Winter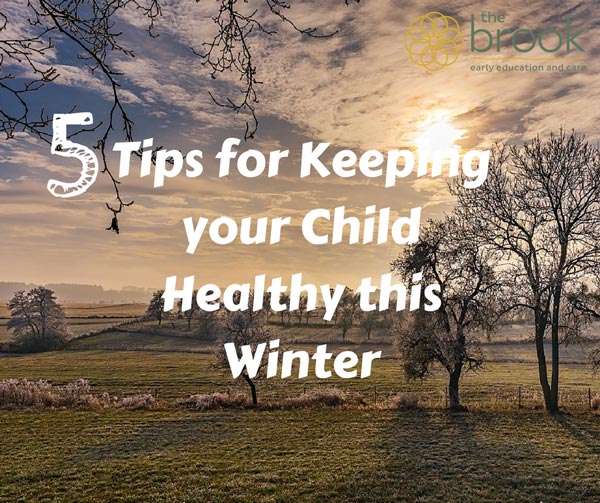 Dhaka, 10 December, 2020: When the temperatures start to drop during the winter months, children become more susceptible to colds, viruses and the flu. While it's almost impossible to guarantee your child won't get sick, there are definitely a number of simple things parents can do to help fend off unwanted germs to keep your child healthy this winter.
1. Keep them hydrated.

Probably one of the easiest things you can do in the colder weather to keep your child healthy is to ensure they stay hydrated. In cool temperatures when children are outside and breathing hard, they lose a lot of water through their breath. Staying hydrated is essential when battling through those colder months of the year. Warm drinks and soups are a perfect way to warm your child up while also ensuring they stay hydrated.
2. Promote healthy eating.

Another way to keep your child healthy throughout the colder months is to ensure that their diet is nutritious and filling. Include all the necessary vitamins and minerals in your child's diet to boost their body's defences against illness. Feed your child plenty of foods which are rich in vitamin C, such as citrus fruits, tomatoes and green leafy vegetables; foods high in water content, such as broccoli, spring onions and cauliflower; and snacks which have lots of nutrients like cashews or almonds – always accommodating for any allergies or intolerances.
3. Ensure they're regularly washing their hands.

While cold weather is not the cause of colds or the flu, the viruses that cause them are more common in the winter months. When children are in childcare they are in closer contact with each other which means the spread of illness can happen much more frequently. Therefore, it's really important to ensure your children are in the habit of washing their hands regularly and that if they sneeze or cough that they do it into the bend of their elbow to help prevent the spread of germs.
4. Ensure they're dressed in appropriate clothing.

In the colder weather, it's also extremely important to ensure your children are dressed in warm and temperature appropriate clothing. Even if you feel warm enough outside, that doesn't necessarily mean it will feel the same for your child. A good rule to follow when dressing your children for colder weather is putting them in one extra layer than what you would wear. Dressing your children in layers also means that it's easy to adjust to changing temperatures as you can add or remove a layer.
5. Encourage regular physical activity.

Finally, in cooler weather, you should encourage your children to do regular exercise and other activities which get their blood pumping and heart rate up. Physical activity is one of the best ways to boost your child's immune system and protect them against germs and illness. At The Brook Early Education and Care, we have a range of fitness education programs, such as Physi Kids and Dance Along which encourage physical activity within the winter months.
.
Posted by
admin
on Dec 10 2020. Filed under
Health
,
Kids Page
,
News at Now
. You can follow any responses to this entry through the
RSS 2.0
. You can leave a response or trackback to this entry