Is poaching behind low tiger population in Bangladesh?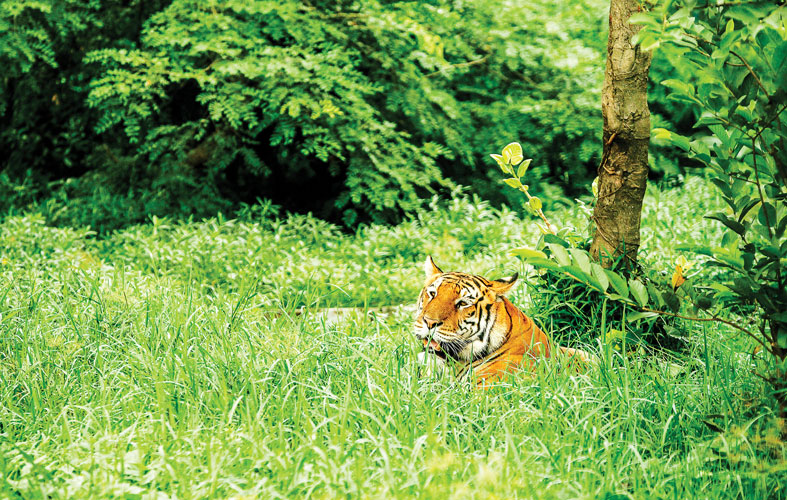 Dhaka, March 16, 2021: Between 2000 and 2018, Bangladesh authorities found 44 tigers – almost half the current population – killed by poachers and rescued seven alive.
The latest government reports from May put the number of tigers in Bangladesh at 114 – a paltry increase from 106 in 2015. In the same period of time, India's tiger population increased by over 30% to 2,967.
According to a recent report by Traffic– a global wildlife trade watchdog associated with the World Wildlife Fund (WWF) and the International Union for Conservation of Nature (IUCN) – tiger poaching and trafficking has gone up in Bangladesh.
Between 2000 and 2018, Bangladesh authorities found 44 tigers – almost half the current population – killed by poachers and rescued seven alive. The United States has listed Bangladesh among the countries that are a major source of poaching hub.
Experts believe the number of trafficked tigers is much higher than the seizures, as the law enforcement can only act on a handful of cases.
An alarming trend
Traffic's latest report titled "Skin and Bones Unresolved : An Analysis of Tiger Seizures from 2000-2018" released August 21 says there were only 33 seizures in 19 years. And even then, only 11 people were prosecuted in connection with the crimes, but the conviction rates were not disclosed.
Bangladesh also reported more than doubling the average yearly seizures during 2015-2018 compared to previous years. During 2000-2014, there were 22 seizures with an average of 1.2 seizures per year. But from 2015-2018, the number of seizures was 11 with a yearly average of 2.8. Citing the data, the report indicates poaching has increased.
Dr Monirul H Khan, professor of the Department of Zoology at the Jahangirnagar University called the figures alarming.
He said: "Seizures are not the real picture of poaching. It is said that 80% of poaching remains unreported. Hence, the figures that we do know only indicate towards an alarming trend.
Forest authorities reject figures
Moin Uddin Khan, forest conservator (Khulna Circle) rejected the reported figures.
He said: "The actual number is a lot less than half the cited figures. At least 11 tigers died of natural causes.
"Tiger poaching and trafficking from the Sundarbans has been declining in recent years. We are working with modern resource monitoring systems and patrolling regularly. In the future, poaching will further reduce."
Mihir Kumar Doe, director of the Wildlife Crime Control Unit at Bangladesh Forest Department, said: "There is a huge demand of tiger body parts in some countries. That is why international trafficking networks are active in Tiger Range Countries (TRCs). We share information with our neighbours. There is no chance of poaching rising in Bangladesh.
He questioned the data sources of the report and claimed poaching has been on a downwards curve.
However, neither forest officials provided any data to back up their claims of poaching declining.
What can be done?
Traffic recommended that legislation and regulations—and their active and consistent enforcement—must be implemented as a matter of urgency, especially in closing loopholes that facilitate illegal trade or where penalties are too low to represent an effective deterrent.
.
Posted by
admin
on Mar 16 2021. Filed under
News at Now
,
Wildlife
. You can follow any responses to this entry through the
RSS 2.0
. You can leave a response or trackback to this entry