King penguins face warming challenge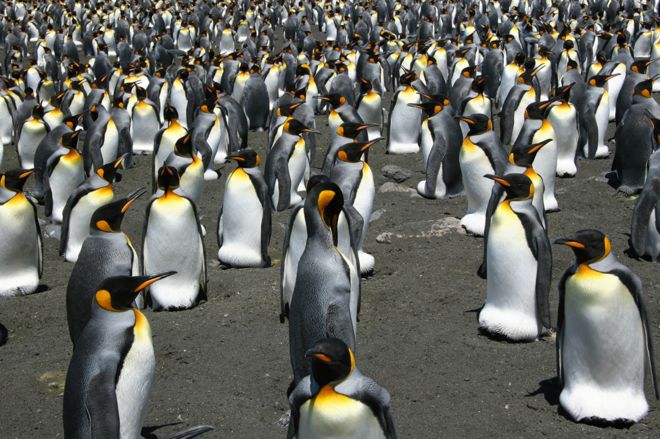 King penguins are in deep trouble if nothing is done to constrain climate change, researchers say.
The scientists have assessed the birds' fragmented population in the Southern Ocean and concluded that some island strongholds will become unsustainable.
The problem is the continued movement away from key nesting sites of the penguins' favoured foraging grounds.
And as the climate warms further, food will simply become too distant for many birds to fetch for their chicks.
"Our work shows that almost 70% of king penguins – about 1.1 million breeding pairs – will have to relocate or disappear before the end of the century because of greenhouse gas emissions," said Dr Céline Le Bohec from the French National Centre for Scientific Research (CNRS) and the University of Strasbourg.
Read more: http://www.bbc.com/news/science-environment-43204108
Posted by
admin
on Feb 27 2018. Filed under
News at Now
. You can follow any responses to this entry through the
RSS 2.0
. You can leave a response or trackback to this entry