Kolkata Zoo says no to kangaroos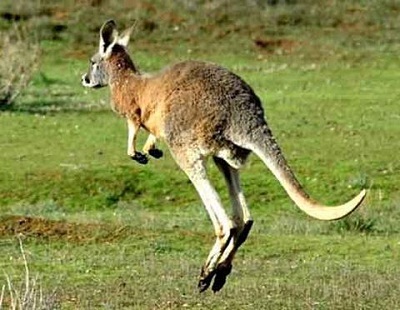 With the death of the lone red kangaroo in captivity in India, the Kolkata Zoo authorities have decided against keeping the pouched mammals in the future. 

"We have decided that we won't bring anymore kangaroos in the near future," a West Bengal Zoo Authority official told PTI. 

"Henceforth, our focus will be on species found in eastern India and not exotic species", he said. 

In case of exotic species which are not found in India or in a neighbouring state, the environment, he said, may not be suitable for their survival. 

"There may be issues with the environment, management of the animal or suitability of the enclosure. We don't know there can be so many problems so we will avoid them," the official said. 

Native to Australia, the red kangaroo is the largest of all marsupials. 

In 2011 the zoo had brought four individuals of the species from Czech Republic but all of them died one after the other in the next few months. 

Nine months before its death, one of them had given birth to a baby kangaroo which died last October aged four. It was the last red kangaroo in captivity in India. 

"It was suffering from chronic myopathy disease inherited from parents who had also died from it. The disease causes muscle degeneration and even affects the heart and lungs," former zoo director K L Ghosh under whose tenure the incident was reported, said. 

In case of exotic species another problem is related to finding a mate. 

"It was living all alone all these years. We looked for a mate but could not find one," he said. 

Spread over 45 acres in Alipore, the zoo is one of the oldest in India and is now home to over 1250 animals including rare and endangered ones.
Source: Times of India
Posted by
admin
on Jan 6 2016. Filed under
News Worldwide
. You can follow any responses to this entry through the
RSS 2.0
. You can leave a response or trackback to this entry