Nigeria, China to sign $328m agreement on ICT as Buhari arrives Beijing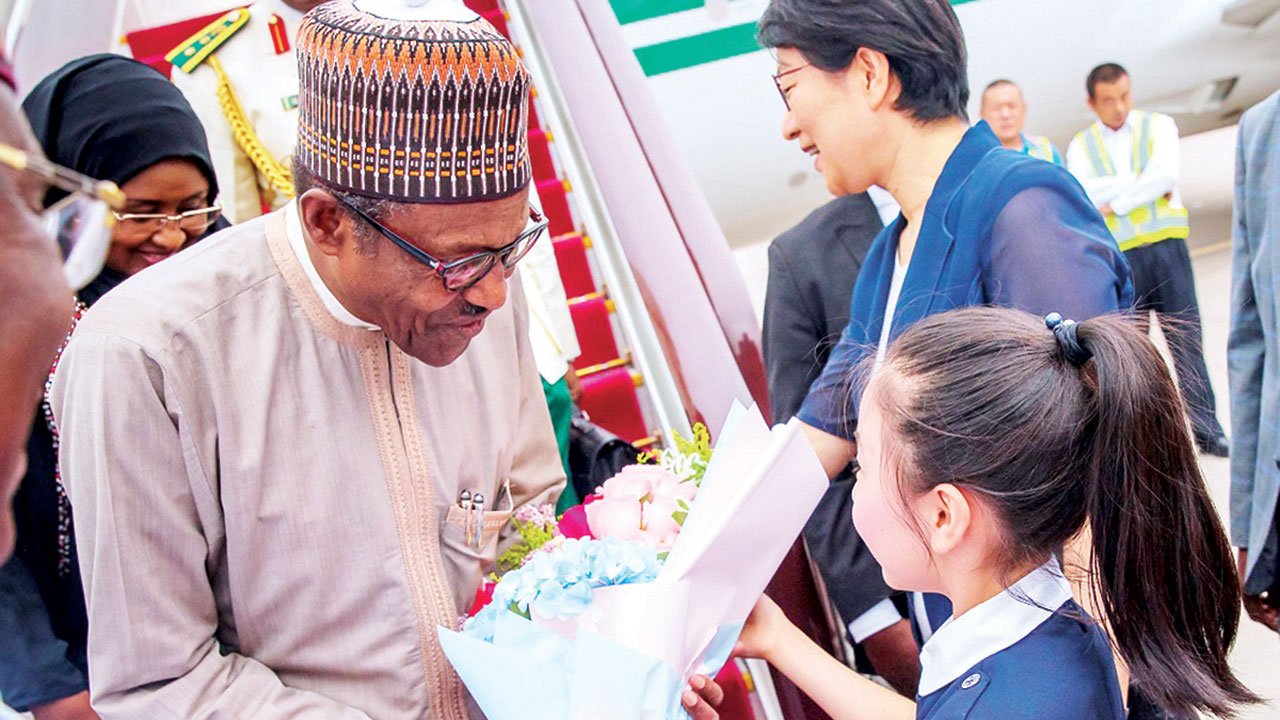 President Muhammadu Buhari arrived Beiji­ng yesterday to attend the Beijing Summit ­ of the Forum on China-Africa Cooperatio­n (FOCAC) holding on Monday and Tuesday.During the 6-day official visit of the Nigerian President, he is expected to join his Chinese counterpart, Xi Jinping to witness the signing of an agreement on the National Information and Communication Technology Infrastructure Backbone Phase 11 (NICTIB 11) between Galaxy Backbone Limited and Huawei Technologies Limited (HUAWEI) at the cost of US $328 million facility provided by the Chinese EXIM­ Bank.
Senior Special Assistant on Media and Publicity, Garba Shehu, yesterday, said the bank facility is for the development of NICTIB 11 project, which is consistent with the current administration's commitment to incorporating the development of ICT into national strategic planning under the National Economic Recovery and Growth Plan (ERGP).
President Buhari and his Chinese host will also witness the signing of the MoU on One Belt One Road Initiative (OBOR).In 2013, the Chinese leader proposed the initiative of building the Silk Road Economic Belt and the 21st-Century Maritime Silk Road, with a view to integrating the development strategies of partnering countries.
read more: https://guardian.ng/news/nigeria-china-to-sign-328m-agreement-on-ict-as-buhari-arrives-beijing/