No Sign of Newborn North Atlantic Whales This Breeding Season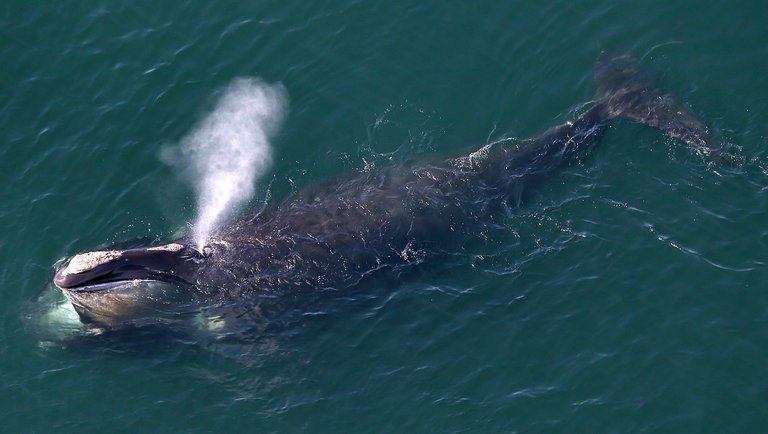 The North Atlantic right whale is already one of the most endangered creatures on earth, and all indications are its situation is rapidly getting worse.
At last count, the entire population was estimated to include just 458 animals, and at least 17 of them died last year. Now, researchers tracking the right whale's normal calving grounds, from Georgia to Florida, said they have seen no signs of newborns yet this year, at a time when mothers would normally be birthing and nursing.
The National Oceanic and Atmospheric Administration estimates that at least 411 calves were born from 1990 to 2014, an average of about 17 a year. But only five were born in 2017, and if there really are no newborns this year, that would be "unprecedented," said Charles "Stormy" Mayo, director of the Right Whale Ecology Program at the Center for Coastal Studies in Provincetown, Mass.
Read more: https://www.nytimes.com/2018/02/28/science/north-atlantic-whales-endangered.html?rref=collection%2Fsectioncollection%2Fscience
Posted by
admin
on Mar 1 2018. Filed under
News Worldwide
. You can follow any responses to this entry through the
RSS 2.0
. You can leave a response or trackback to this entry