People aren't the worst – they are the only hope for the planet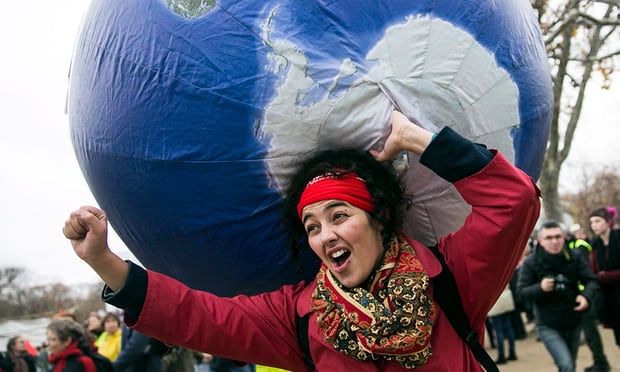 Variants of that sentiment appeared all over social media when Coles decided against phasing out plastic bags on the basis that shoppers needed "more time to make the transition".
Then came the special climate edition of the New York Times Magazine putting essentially the same argument, albeit on a much grander scale.
In a long and fascinating essay, Nathaniel Rich explains that the key breakthroughs in climate science are not new. By the 1980s, scientists already understood how global warming worked – and how to stop it.
Today, so much carbon has been pumped into the atmosphere that, for Rich, "long-term disaster is now the best-case scenario". But climate change could have been nipped in the bud. "Almost nothing stood in our way," he explains, "except ourselves."
The problem, in other words, was the populace.
The masses craved comfort, irrespective of the consequences. They insisted on their gas-guzzling cars and their air conditioning and their plastic Coles bags, even as increasingly desperate experts begged them to change their ways.
read more: https://www.theguardian.com/commentisfree/2018/aug/13/people-arent-the-worst-they-are-the-only-hope-for-the-planet
Posted by
admin
on Aug 13 2018. Filed under
Climate change
,
News at Now
,
News From Roots
. You can follow any responses to this entry through the
RSS 2.0
. You can leave a response or trackback to this entry